Vancouver neighborhood ghost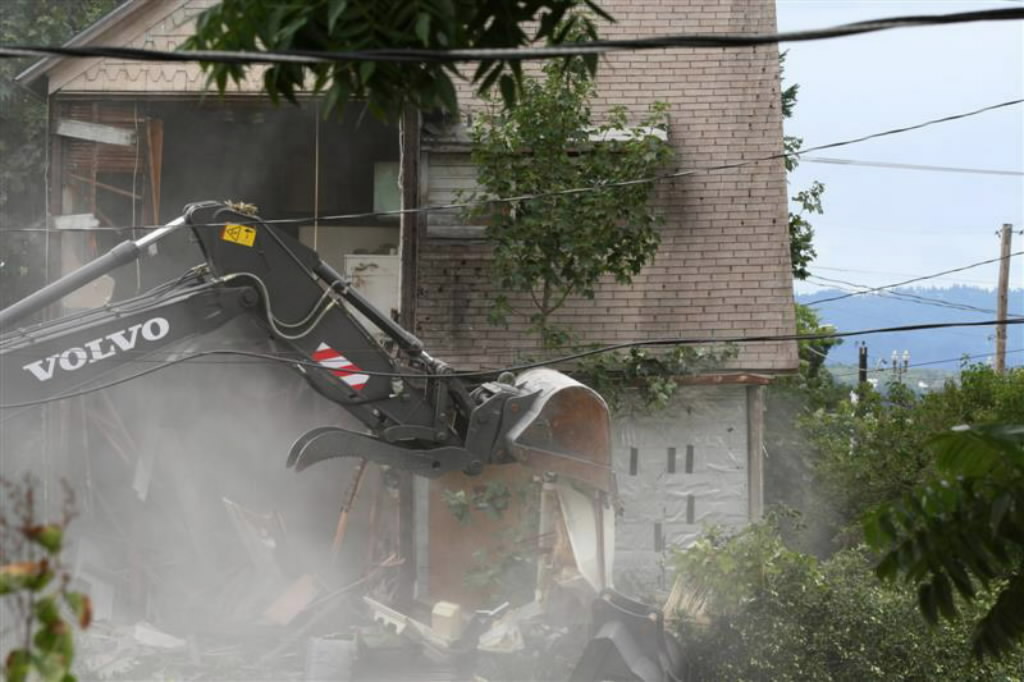 Vancouver Historian and Ghost Hunter Jeff Davis shared this tale with us:
Vancouver Neighborhood Ghost
By Jeff Davis:
I received the following email in 2009:
I live in Vancouver and my mother has been having problems with what I would ignorantly call a ghost. Her home is downtown and over 100 years old and over the last year she has had problems with someone waking her up with horrific dreams and noises etc. Can you tell me if you might know someone in the area that investigates these types of things?
Richard G.
I replied: I do make house calls in the Vancouver area, and I have a clairvoyant friend Karan, who is pretty reliable in sensing things most other people cannot. Would you be interested in having us out toward the end of next week?
It took a little while, but Karan and I finally made it to Richard's mother's home, where although she was not there, Richard was.
It was an interesting visit. The house was not too far from where I grew up as a child, near Vancouver's old industrial district.
Some people may be familiar with the old houses along Kaufman and Markle Avenues. Most were built for railroad workers. Although many of the houses are in good repair, and others are being upgraded, it was, and is still one of Vancouver's poorest neighborhoods.
Some of the houses were built as boarding houses, or as very modest homes for men with families.
Karan and I have visited a few of these homes, which witnessed many tragedies, such as poor children dying of illnesses like the flu, because their parents could not afford medicine. Then there were the many men who were seriously injured working on the freight trains, leaving their families destitute.
While we visited, Karan detected the presence of many past tragedies, which left remnants or psychic layers on the house. There was no intelligence left behind by most of these events, at least on the ground floor. It was upstairs that Karan felt something with intelligence.
Two things, actually.
Richard could not tell why his mother was upset in the house, at first. He took the back bedroom, and found it to be quite restful.
Karan detected the presence of a jolly Irishman there. She felt that he had been injured in a railroad accident, and spent his last days in his room, probably drinking whiskey, while he waited to recover. Unfortunately, the man died, but still watched over the train tracks from the bedroom window.
Richard himself sometimes felt a warm presence in the room, like a friend was watching over him. That was why he did not understand why his mother was upset.
That is until Richard slept in the front bedroom his mother normally used.
After wandering around the house, Karan asked Richard if the house had ever been left vacant in the recent past.
He had been the third owner of the house. The previous owner had lived there for decades before selling to him.
Richard was surprised, I think. He told Karan that he had left Vancouver on business a few years after buying it, and the place was vacant for some time before his mother moved in.
Karan nodded and told Richard that during those months, some kind of sexual predator had secretly moved into the house, and camped out in the front room, where he could spy on the women walking along the street outside. He had left something behind when he was either killed, or been badly beaten.
Although Richard had not told Karan anything about his mother's complaint, he had told me while she wandered around the house.
Richard said that his mother frequently woke up in the middle of the night, feeling a malevolent presence around her, and as she lived there, the presence got stronger, and it actually touched her.
She also had many sexually violent dreams. When he slept there, Richard too would wake up, feeling some kind of unfriendly, potentially violent entity.
Karan told Richard that he needed to break up a pattern that allowed the spirit to enter the bedroom to make this spirit go away.
And that the Irishman in the backroom would appreciate a bottle of whiskey.
She talked to Richard about methods of cleansing houses, and keeping unfriendly spirits at bay.
This usually works, but not in this case. Sometimes the presence of a clairvoyant can actually increase the activity of a haunting.