Grant House ghost sighting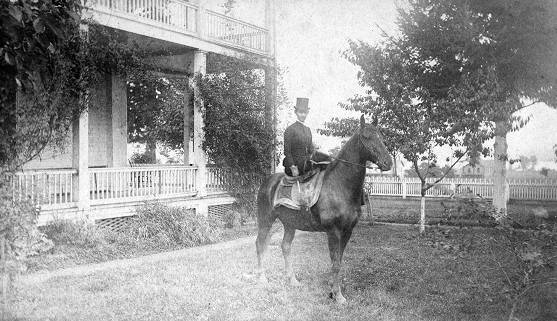 Story provided by Vancouver historian and ghost hunter Jeff Davis, from his website at http://www.ghostsandcritters.com/:
DATE: 7 April 2008
FROM: S. G.
SUBJECT: The Grant House Ghost – Vancouver, WA
Although Grant never actually lived there, Sully remains.
Many years ago, I visited the Grant house with my mother. No one was there but a curator seated inside the front door.
He said we could tour through the building on our own.
The first floor was fine. The second floor felt a little creepy.
As we went up the narrow stairs to the top floor, we were both overcome with anxiety… as if we were expecting someone to pop out and say "Boo!".
We only stayed in that top floor room for a few seconds before running back down the stairs, past the curator and out to our car.
We both looked up to see a man in the window of the top floor!
Several years later, I heard that the house was really haunted and it wasn't our imaginations playing tricks on us. The top floor is boarded up, now. I wonder why.
S. G.