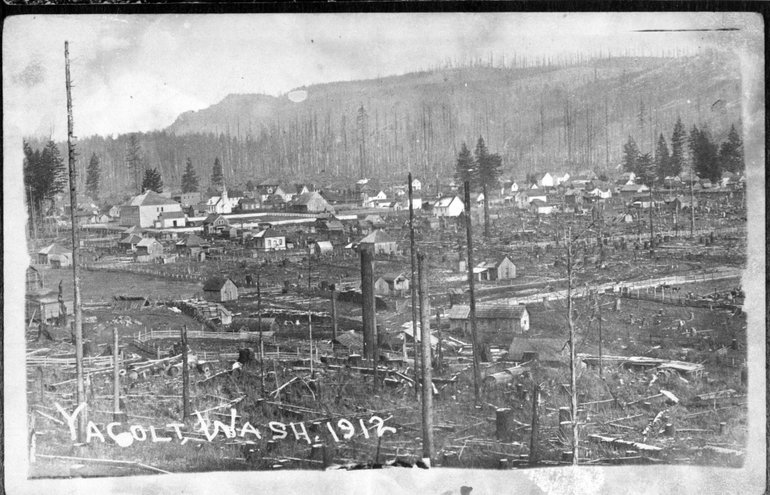 Excerpt from a January 15, 1995 story in The Columbian
By Brett Oppegaard / The Columbian
YACOLT: The Klickitats believed Yacolt was a place of spirits and demons, hence their name for it: haunted valley.
Most of their legends say the area devoured children in one way or another luring the innocent youngsters into the woods, never to be seen again.
The fear of this evil didn't stop the tribe from visiting, though. Yacolt was alive with strawberries and blueberries, and the fruit was among the most valuable resources in the wild. Worthy of the risk.
After one particular fight with members of a rival tribe over berries, the Klickitats believed they had killed all of the enemy forces; but legend has it that one small girl escaped.
When the victors returned later for more berries, an eerie song emanated from the trees. The girl was singing a sorrowful serenade to her lost family and friends, and it scared the Klickitats silly. They scattered, sure that the ghosts of the dead berry pickers had risen.
It kept the Klickitats away for several moons.