Ridgefield Business Association Meeting Wednesday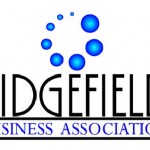 Marianne Ewing from Goldman and Associates will be the guest speaker at the Ridgefield Business Association meeting on Wednesday, June 9 from noon to 1pm at The Sportsman Historic Restaurant & Saloon.
Marianne will share a highly untapped labor market working with individuals with different disabilities and finding the perfect match for your company. Join us to discover how your company could benefit from the Work Opportunity Tax Credit.
Lunch is available. Get there early and there's time to socialize with other business owners in the area. The Sportsman's is at 121 North Main Avenue, and parking is available at the lot across the street.