New Business in Ridgefield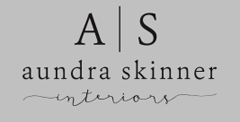 For over seven years, Aundra Skinner has designed a wide array of styles.  She enthusiastically participates in the design of your home or transformation of your space into one that is full of beauty, personality and comfort.  When decorating, she will inspire creative solutions using your existing decor or help you purchase just the right accents to complete the "look".
Aundra's philosophy is, "Decorating your home is more than putting furniture into a room, your home is a reflection of who you are." According to the accomplished designer, "That is what I aim to do, bring personality to your home.  Design projects can be overwhelming, my goal is to make my client's experience enjoyable and exciting, making their design dream become a reality."
Aundra has recently relocated to Ridgefield. Her design company is Aundra Skinner Interiors, and she may be contacted at 406-360-9543, aundraskinner@yahoo.com. Visit her website.