Ridgefield City Council Meeting Summary 02-11-2016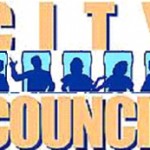 1) Study Session – Cobalt Community Research presented City Council with an overview of community survey update. Survey will help Council with strategic planning decisions, identify which aspects of community provide the greatest leverage on citizens' overall satisfaction and explore service assumptions to ensure the baseline service measures are understood.
Council Business Items:
1) Approval of CREDC (Columbia River Economic Development Council) 2016 Clark County capital campaign investment. CREDC, together with its public and private partners, is undertaking an employment land inventory and site readiness for Clark County. (Approved).
2) Public Hearing – City Council conducted a public hearing on Ridgefield School District Capital Facilities Plan. School Board of Directors modified its Capital Facilities Plan and recommends that City Council adopt the plan and collect school impact fees in the amount of $6,530 for single and multi-family residents. (Public Hearing conducted).
3) Public Hearing – City Council conducted a public hearing on downtown-waterfront subarea plan. This update maintains the vision, direction, framework, and much of the content of the Action Plan first proposed with the adoption of the Integration plan in 2011, with updates to reflect progress that has been made and additional planning efforts related to the downtown, waterfront, and marina district in the past five years. A few items the sub-area plan includes are providing for pedestrian friendly access and circulation which is addressed by the Downtown Circulation plan. The Port and City have also focused on providing for public access to Lake River by moving forward with the Pioneer Street Railroad Overpass project and by encouraging pedestrian, bicycle, and bus access throughout the downtown and waterfront areas through thoughtful multimodal design. (Public Hearing conducted).
4) Approval of contract for construction of restroom at Abrams Park. The project was bid with an optional expedited construction timeline to have the restroom completed by March 18 for Opening Day of Little League at the park. The City received six bids on the project. After bid opening one bid was withdrawn, and one bid was found non-responsive because the proposal was not signed. The lowest responsive bid was from JRT Mechanical of Battle Ground. (Approved).
For more information, see the City Council webpage (Detailed minutes will be posted following approval by the City Council at its next regularly scheduled meeting on February 25, 2016.)