Ridgefield Schools Foundation Welcomes New Members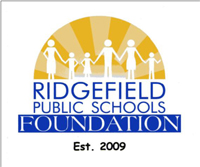 The Ridgefield Public Schools Foundation welcomed five new Board members in February. The new members of the Foundation Board are:
Audri Bomar. Audri brings experience in public affairs and promotion to the Foundation from her work at The Columbian, EnviroIssues and other local organizations. A Ridgefield resident with two young children (and a third on the way), Audri plans to take a break from work to focus on family and volunteer opportunities close to home – like the Foundation!
Elizabeth Jasperson Flynn. Elizabeth is a native of SW Washington who recently moved back to Ridgefield (partly due to the high quality of the schools!) with her husband and two children. Elizabeth is passionate about family, politics and fitness. The Foundation will benefit from her experience with US Senator Cantwell, the Bill & Melinda Gates Foundation and the Nike Foundation.
Travis Glendening. Travis is a Spudder from the Class of 1995 and a lifelong resident of Clark County currently living with his family in North Salmon Creek. He has built a successful real estate business with FBR Realty and has helped many new Ridgefield residents purchase their home. Travis' vast community connections and his experience with golf tournament fundraisers will help the Foundation continue to grow.
Alan Hughes. Alan's extended family has been a part of the Ridgefield community for many years. He and his immediate family moved to Ridgefield in 2000 and they now have two children in Ridgefield schools. His work as a geologist for Maul, Foster & Alongi kept him close to home working with the Port of Ridgefield on the Lake River Industrial Site. Alan is a frequent speaker in schools on STEM and is a graduate of Leadership Clark County.
Mary Price. Mary and her family moved to Ridgefield 15 years ago and have been deeply involved in the community ever since. She is an active volunteer with Union Ridge, View Ridge and the Ridgefield Little League as well as other community organizations. Mary's passion for the community and energy will be a great asset to the Foundation.
Mark your calendars: the Foundation's seventh annual golf tournament fundraiser is Saturday May 14th at Tri-Mountain Golf Course.
The Ridgefield Public Schools Foundation is a private non-profit organization that raises money in the community to support all Ridgefield public schools. Foundation grants pay for new technology and innovative curriculum materials for teachers at all four schools, Youth Arts Month activities, Career Month and College Month events at the high school, scholarships for students continuing their education beyond high school and annual recognition of district employees. Since its formation in 2010 the Foundation has provided more than $100,000 in grants to Ridgefield schools.
To learn more about the Foundation or how to donate go to www.ridgefieldpsf.org or e-mail info@ridgefieldpsf.org.