Notes from the City Council Meeting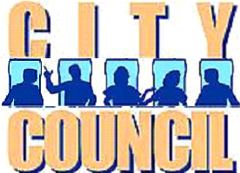 Following is Mayor Ron Onslow's synopsis of Ridgefield's City Council meeting held on January 24, 2016 – the first meeting of the New Year.
Selection of Mayor and Mayor Pro-Tem: First item on the agenda was selection of Mayor and Mayor-pro-tem. Your Mayor and Vice Mayor are voted on by the Council and the term is for two years. Ron Onslow was voted Mayor, and Lee Wells as Mayor-pro-tem. This will be their fifth term as such. Both men have been in office the past eight years. We both sincerely thank the Council and Community for their faith in us.
Planning Commission Presentation: A presentation was given by chair Jerry Bush of the Planning Commission on their accomplishments for the year of 2015. Highlights included a golf cart zone, floating structure building codes, comprehensive plan updates and studies on revised impact fees for parks & traffic.
Ridgefield School District Presentation: A presentation was given by Dr. Nathan McCann on the levy being presented to the Ridgefield School District voters in February. This levy, if passed, will provide funding to help support educational and student support programs. This funding bridges the gap between what the state pays & the actual costs of operating our schools.
Note: Ridgefield has the lowest levy tax rate in Clark County.
Council Business Items:
1) First reading on a development agreement with ODC Ridgefield Heights LLC. This development would be located South of Cedar Ridge development, adjacent to areas located in the Donut Hole. This agreement is on the city's website. A large number of citizens testified on this proposed development and had a number of questions that Ridgefield staff and the principals of the development are to answer in the coming week. These will also be put on the city's website. No decision was made and there will be another public comment period in the future.
2) A hearing was held on the proposed Water Capital Facilities Plan update. (No decision)
3) A hearing was held on the proposed Transportation Facilities Plan update. (No decision)
4) A reading, public hearing and motion passed on Ordinance 1202 amendment to Title 13 "Public Utilities". This was the result of studying efficiencies in the city's billing brought forth by city staff. They were recognized by Council for their progressive and cost-saving thinking.
Notes: -final tally of new home permits issued for 2015 is 248.
– 40 acres was annexed in 2015 , south of Royal Rd.
– alley improvements are virtually complete
– CenturyLink construction complete
– ICD coatings phase 2 is in review
– S. 11th project has been approved
– In 2015, there were 594 total permits of all kinds issued, 216 more than 2014.
– Studies of three areas in Ridgefield:(Junction, 45th& Pioneer and Downtown/Waterfront) are in final  stages or complete.
For more information, see the City Council webpage here. (Detailed minutes will be posted following approval by the Council at its next regularly scheduled meeting on January 28, 2016.)