Portland Iron Chef Competition 2014
It was an honor to attend Portland's Original Iron Chef Competition on behalf of my employer, FamilyCare Health Plans. What a fantastic, first rate event. The food was delicious, the venue was perfect, the auction was lively, and the crowd was diverse – what's better it was all for good cause. All proceeds support the two LifeWorks NW Children's Relief Nursery locations in the Portland metro area.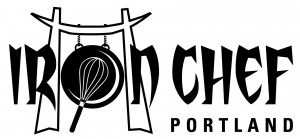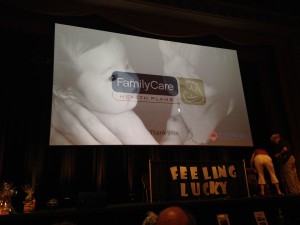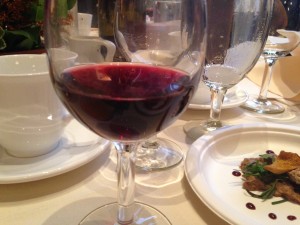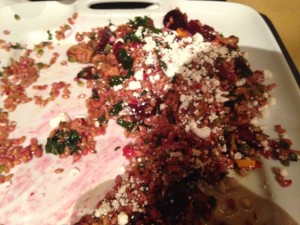 Gabriel Gabreski – A Cena Ristorante
Warm farro salad with chantrelles, roasted beets, kale, and hazelnuts. This was out of this world delicious — the picture does it no JUSTICE
Mirna Attar- Ya Hala
Seared halloumi with carrots and sweet peper melange and pomengranate glace. We could only vote for one, but this easily would've been my second place vote!