Catering by Chrisetta: Cocktail/50th Birthday Party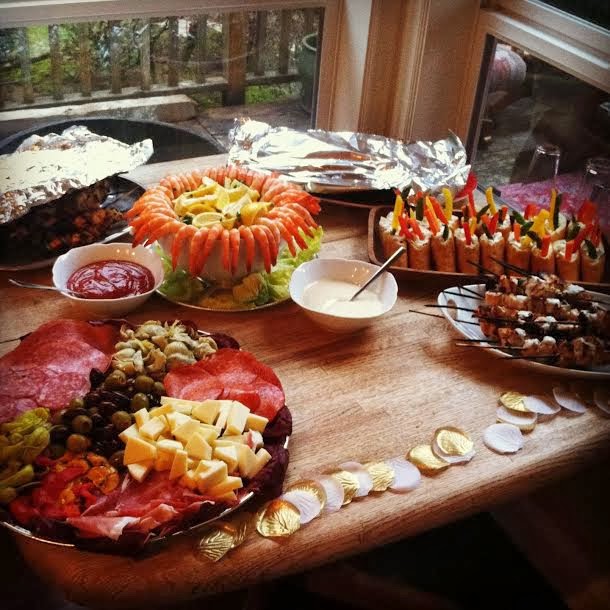 I was thrilled to be the caterer at my mentor's 50th birthday party last night! It was a cocktail party so that meant lots and lots of small bites.
The customized menu:
– Bacon-Wrapped Dates with Blue Cheese and Almonds
– Asian Inspired Lettuce Wraps with Peanut Sauce
– Prawn Cocktail
– Grilled Chicken Kebabs with Tzatziki Sauce and Naan
– Cheese Platter with Grapes and Baguettes
– Antipasto Platter
– Indiviual Crudités with Herb Dip
Here's a look at some of the deliciousness!
 Prep fun!