"Diamond" no longer in the ruff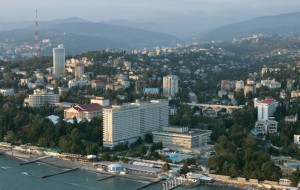 Sochi was completely revamped over the last few years to prepare for the 2014 Winter Olympic Games.
According to the Russian government, ten years ago Sochi's declining infrastructure couldn't support the scope and needs of the games. In fact, I heard that only 10 to 15 percent of the infrastructure needed to support the games was in place prior to the construction boom.
According to Bloomberg news, the Sochi Olympics are the most expensive, five times more than Greece. Russia's construction costs have been estimated at $51 billion dollars.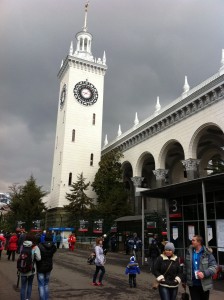 Since 2007, in Sochi, Russia built 54 new bridges, 22 tunnels, 19,000 plus hotel rooms, a new sea port, an upgraded and expanded airport, 14 different athletic venues, expanded sewage and power plants, and much more. According to my friends and family, Sochi is a first class city, with infrastructure exceeding international standards of quality. The residents there are just as tired of construction as they are excited to see their city bloom into a world class resort.
But can this one time "diamond" of Russia be the resort town it was during the Soviet era? Back in the day, our town of approximately 350,000 would balloon up to over a million during summer months.
Most Russians didn't have many options for travel then, and going to a sub-tropical Sochi was a one of a kind opportunity only people with money could entertain.
Now that Russians can travel to Greece, Turkey, Italy and any other place in the world, will Sochi see the level of interest from tourist it once did?
I certainly hope so. Traveling to Sochi is a treat. The city, located on the Black Sea, is still a diamond and no longer in the ruff.
The city is an hour away from the snow caped Caucasus mountains and offers 50 plus miles of sand and "galka-rock" beaches. The Sochi river, which runs through the heart of the city, offers amazing fun, and if you get tired, you can go visit the tea farms, mandarin and pomegranate orchards, shop at an open air market, taste local food, visit museums (old Czar dachas), ballet, circus, the world heritage site – Caucasus Zapovednik, concert halls, or buy a few things at the International Mall.
If you do make it to Sochi, do me a huge favor, visit my aunt Karina's restaurant on Sochi river, taste some shishkabas and say hi.