Clark is 5th fastest growing county in last 5 years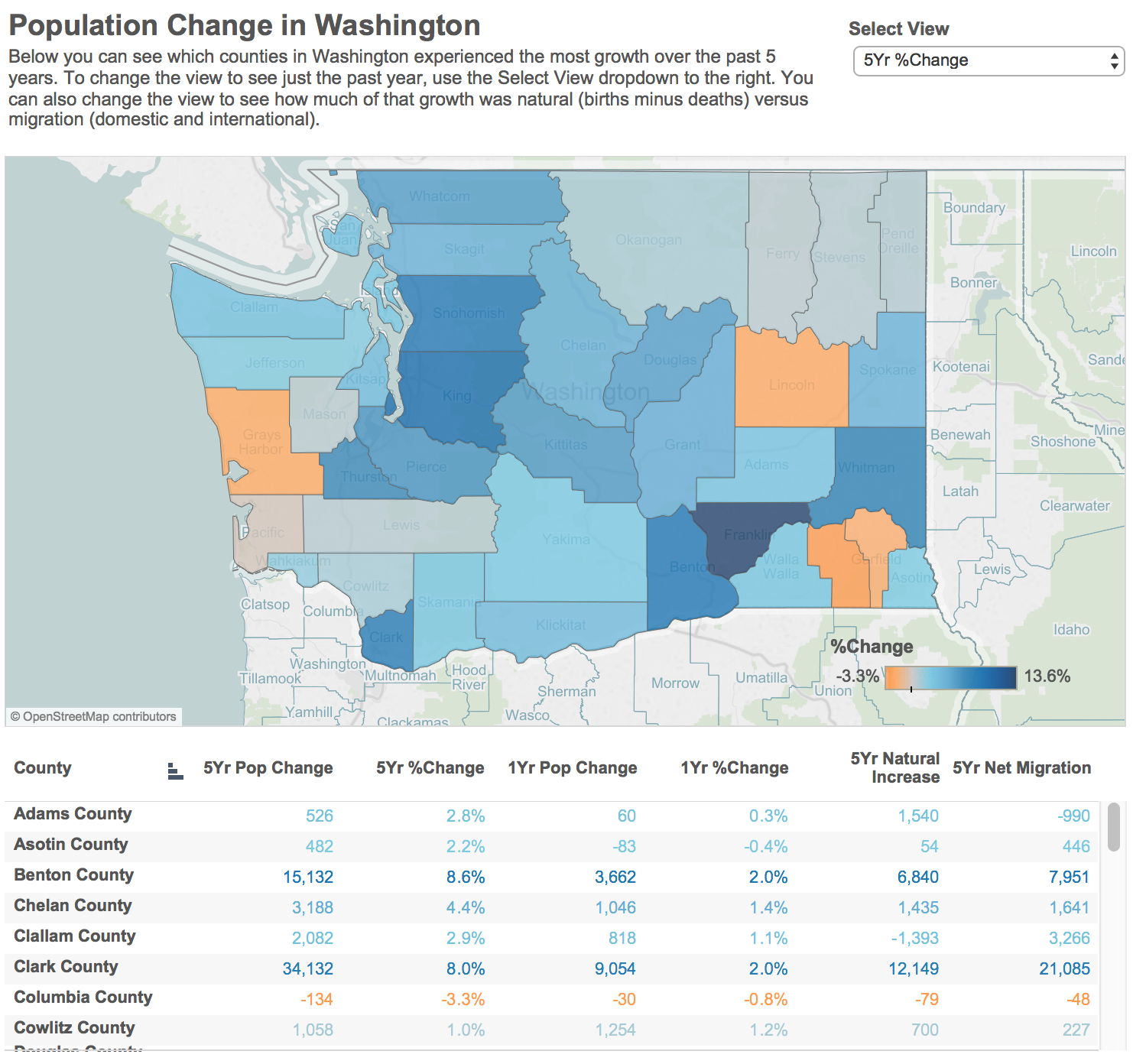 Clark County's population grew by 8 percent based on 5-year population estimates released by the U.S. Census Bureau on Thursday, May 19, 2016, making the county the fifth fastest-growing in the state. The four faster growing counties include Franklin, King, Benton and Snohomish.
If you look at just the past year, though, Clark grew by 2 percent, tying it with Benton as the 3rd fastest growing county.
Where is Clark County's growth coming from? Some of it is what the Census Bureau calls "natural increase," meaning births minus deaths. The rest is from migration, both domestic and international. Clark County grew by about 34,132 in total population the past five years. Of that about 12,149 came from within the county as a natural increase and about 21,085 stemmed from migration. And of those who've migrated here most have come from within the U.S., about 18,194, while about 2,891 came from abroad.
Use the map below to further explore the data.