Housing costs mixed, but renters feel pinch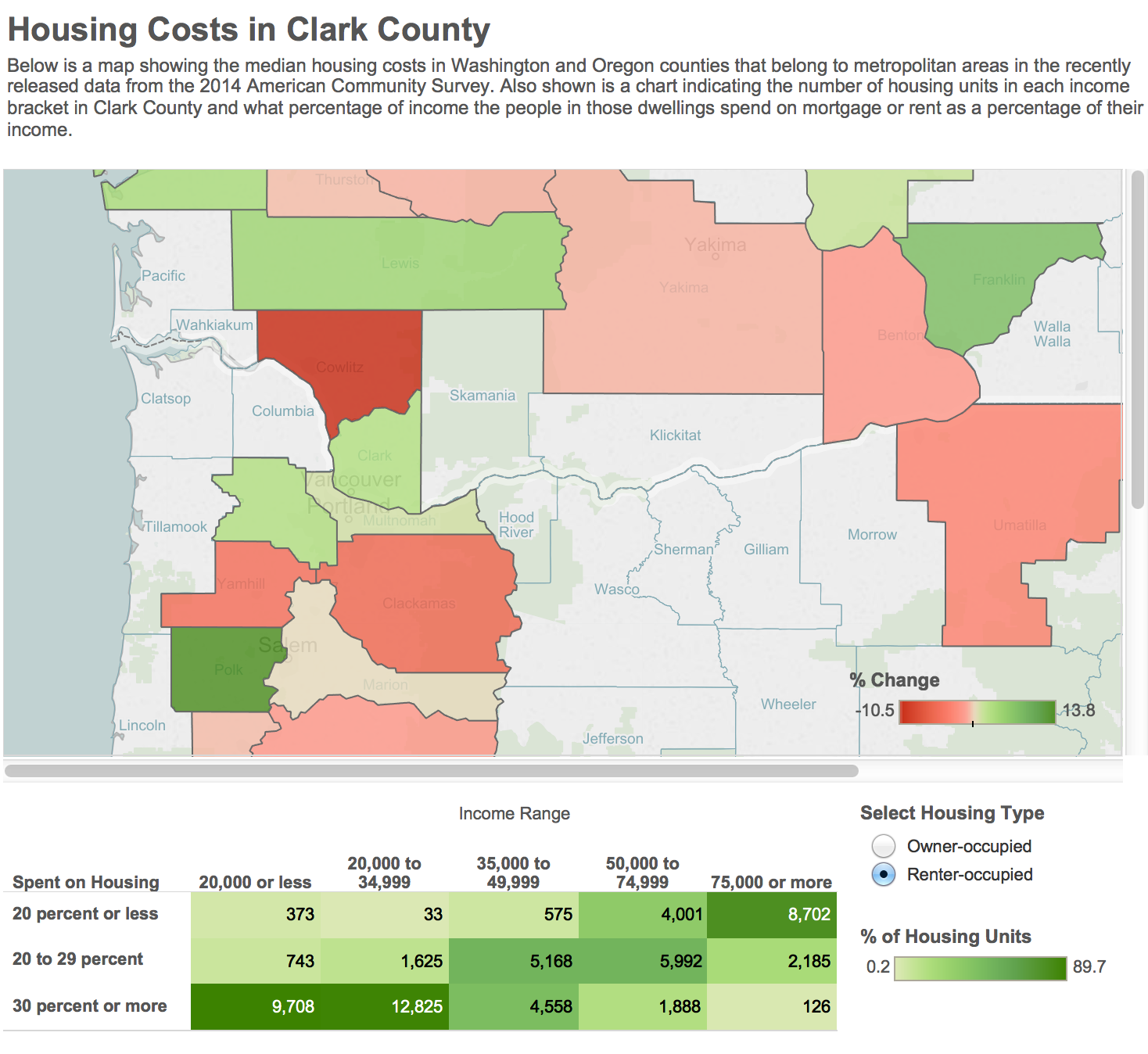 While the U.S. economy has seen some job growth and other positive signs this year, the Federal Reserve voted today to keep interest rates static. There had been a lot of recent debate among economic experts on whether the Fed might "put on the brakes" to keep the economy from overheating.
At the same time, the U.S. Census Bureau released its American Community Survey today, reporter Patty Hastings dug into the ACS data and found that in Clark County the economy is putting the squeeze on renters.
Below you can see which counties of Washington and Oregon (though not all were included in the 2014 ACS release) are seeing an increase in median housing costs. You can also see how much Clark County residents are paying for mortgages and rent as a percentage of their overall incomes.