Hispanic population still growing fast in Clark County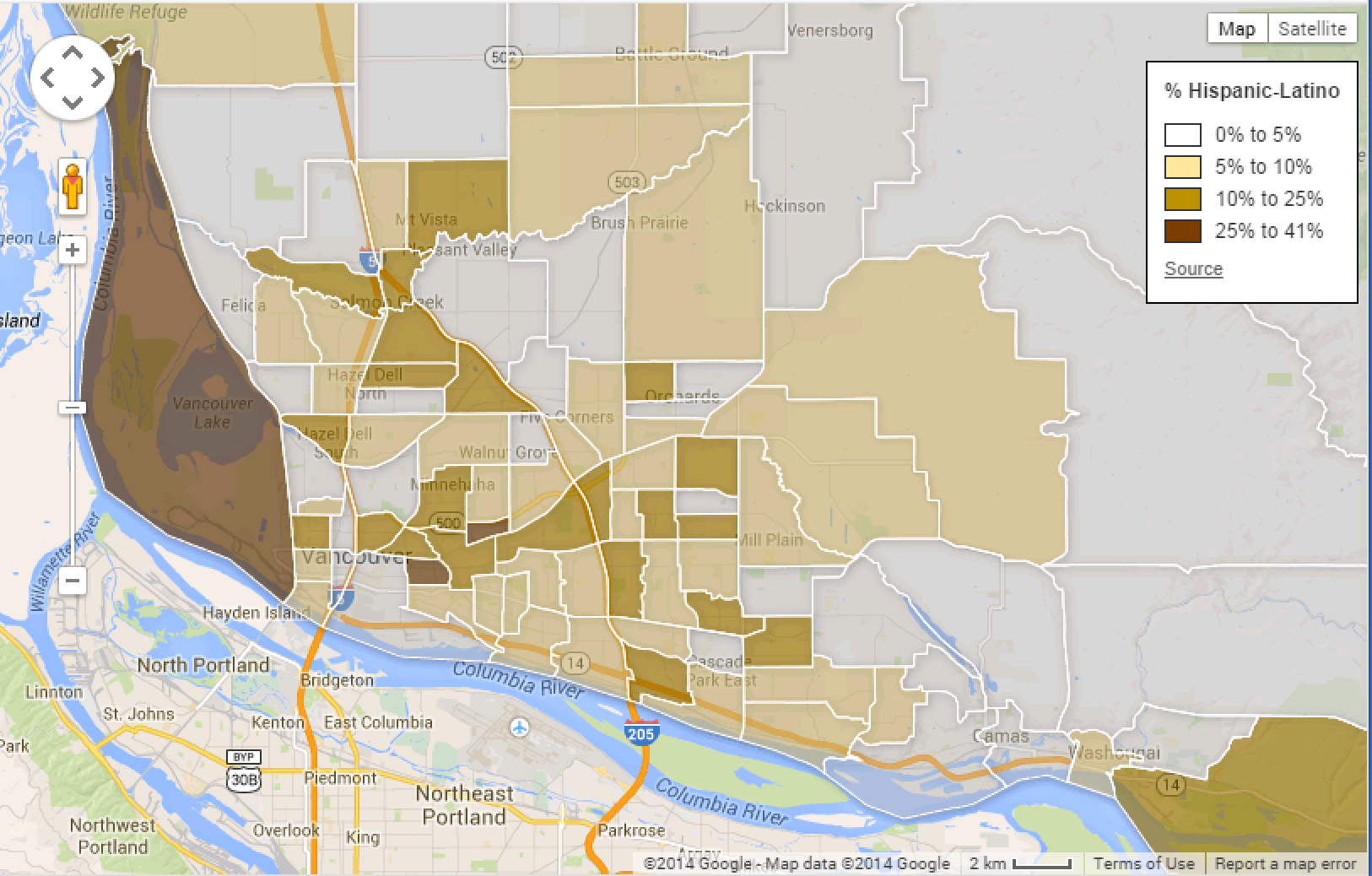 Today marks the beginning of National Hispanic Heritage Week and it's Hispanic Heritage Month and the U.S. Census Bureau has shared a plethora of national figures on one of the fastest-growing segments of the population.
According to the Bureau, about 17% of the nation's total population is of Hispanic origin making that segment the largest ethnic or racial minority. In 2000, there were roughly 35 million people of Hispanic origin in the U.S. and today it's close to 54 million. According to the Pew Research Center, that segment of our population has grown sixfold since 1970. By 2060, the Census Bureau is projecting there will be nearly 130 million Americans of Hispanic origin.
Clark County is no stranger to this trend. From 2000 to 2012, Census data show that residents with Hispanic origin has roughly doubled in size, increasing from 16,248 to an estimated 32,401. In 2000, about 4.7 percent of the county's population was of Hispanic origin. In 2012, that number climbed to 7.6 percent.
Below is a map showing where in Clark County a higher percentage of the population is of Hispanic origin.
In 2011, reporter Erin Middlewood wrote about the boom in Hispanic population here. That growth can be seen in this map below. If current trends hold out, Clark County could see some areas become increasingly diverse with more than 50% of the population of Hispanic origin.