Sometimes there are no words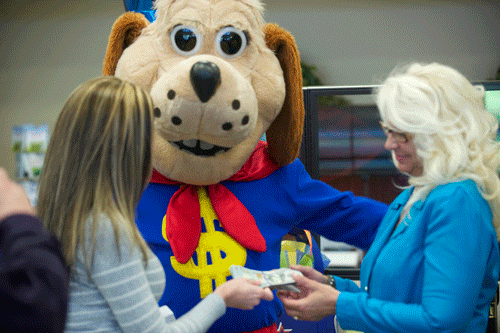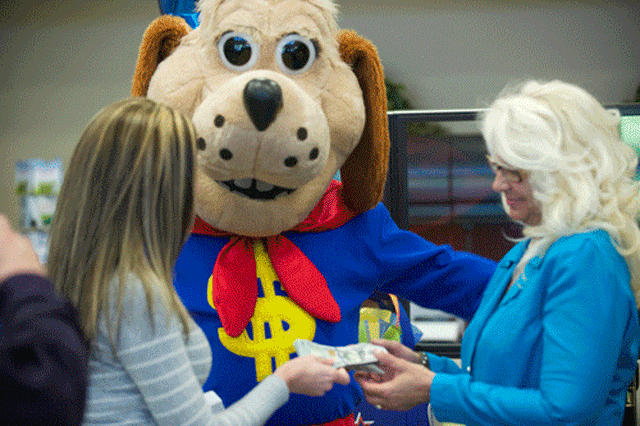 I found myself shooting a photo of a woman with a ton of cash and a cartoon dog on Tuesday. No really.
The photo went with a business story about credit unions rewarding people who put money into savings accounts. Karen Salado, the woman in the blue shirt, was a local winner who was collecting $5,000 from TwinStar Credit Union by the Westfield Vancouver Mall.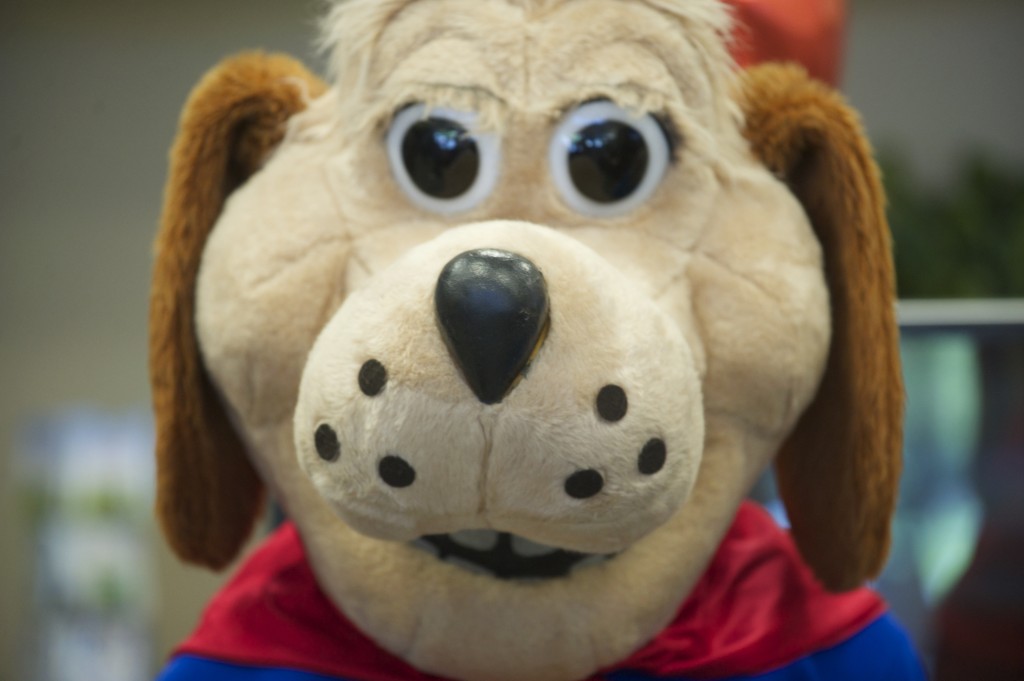 The guy in the dog suit, Bruce Anderholt, is the branch's financial advisor. He said he's the only one who fits into the costume. Lucky guy.