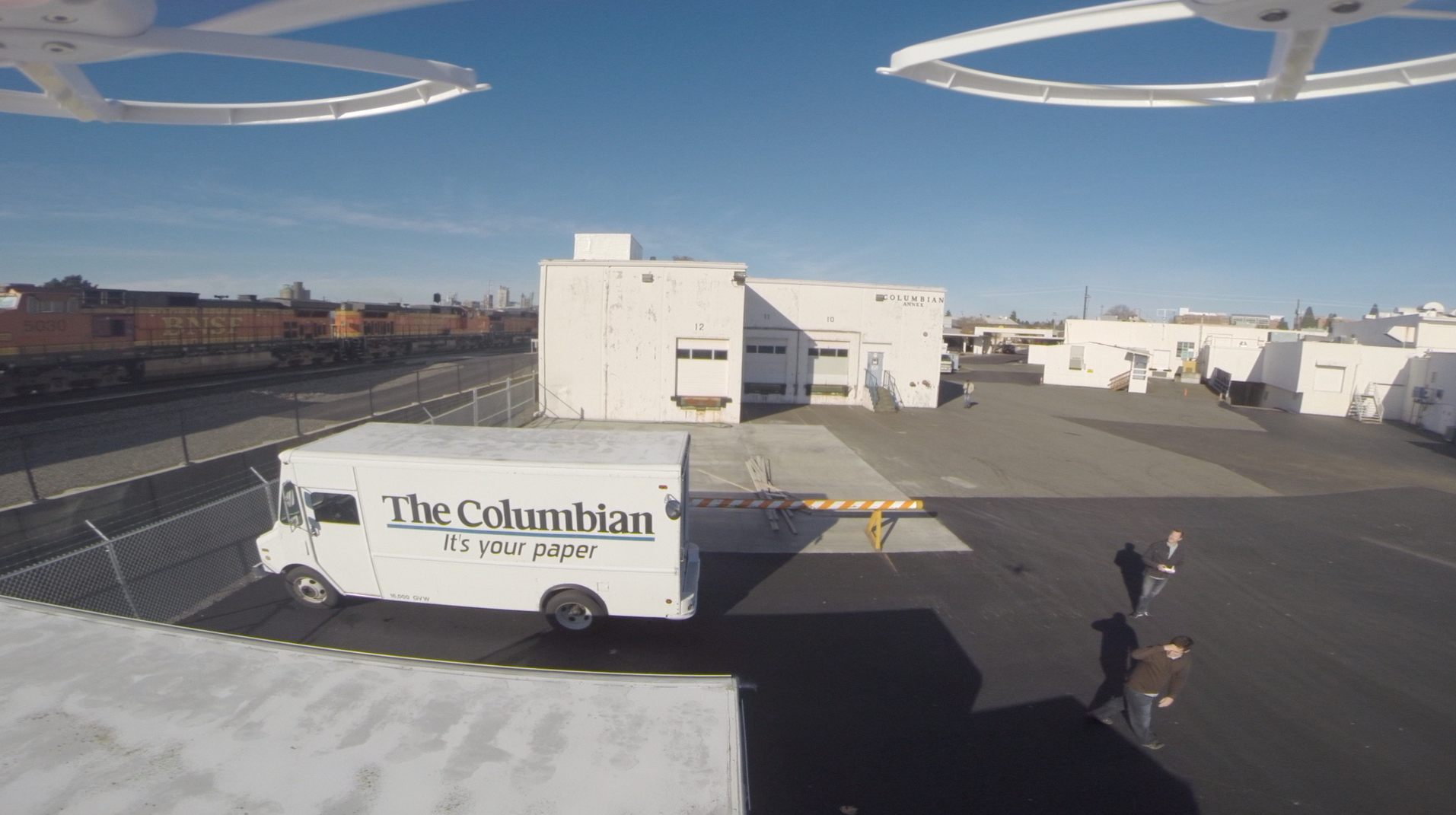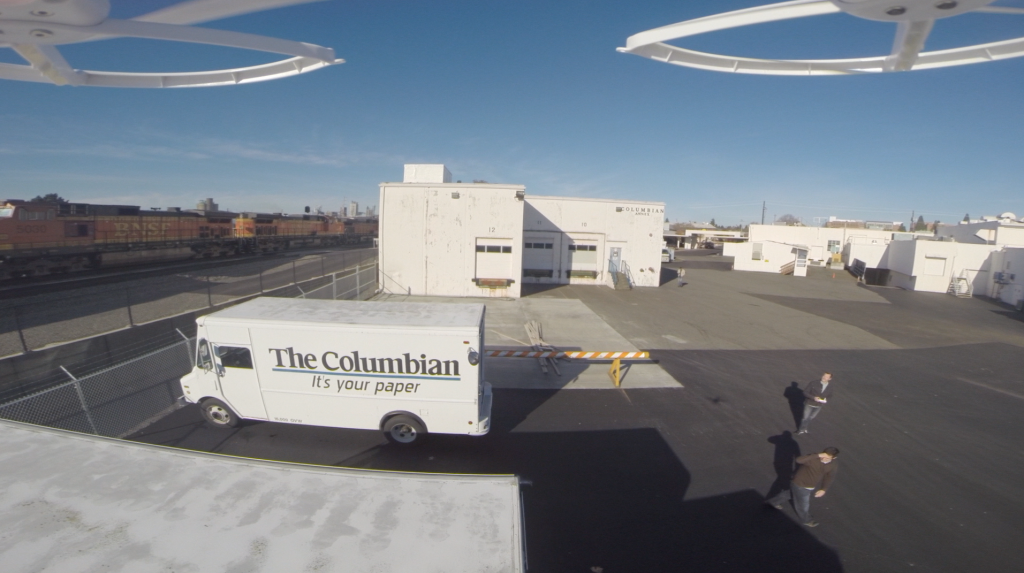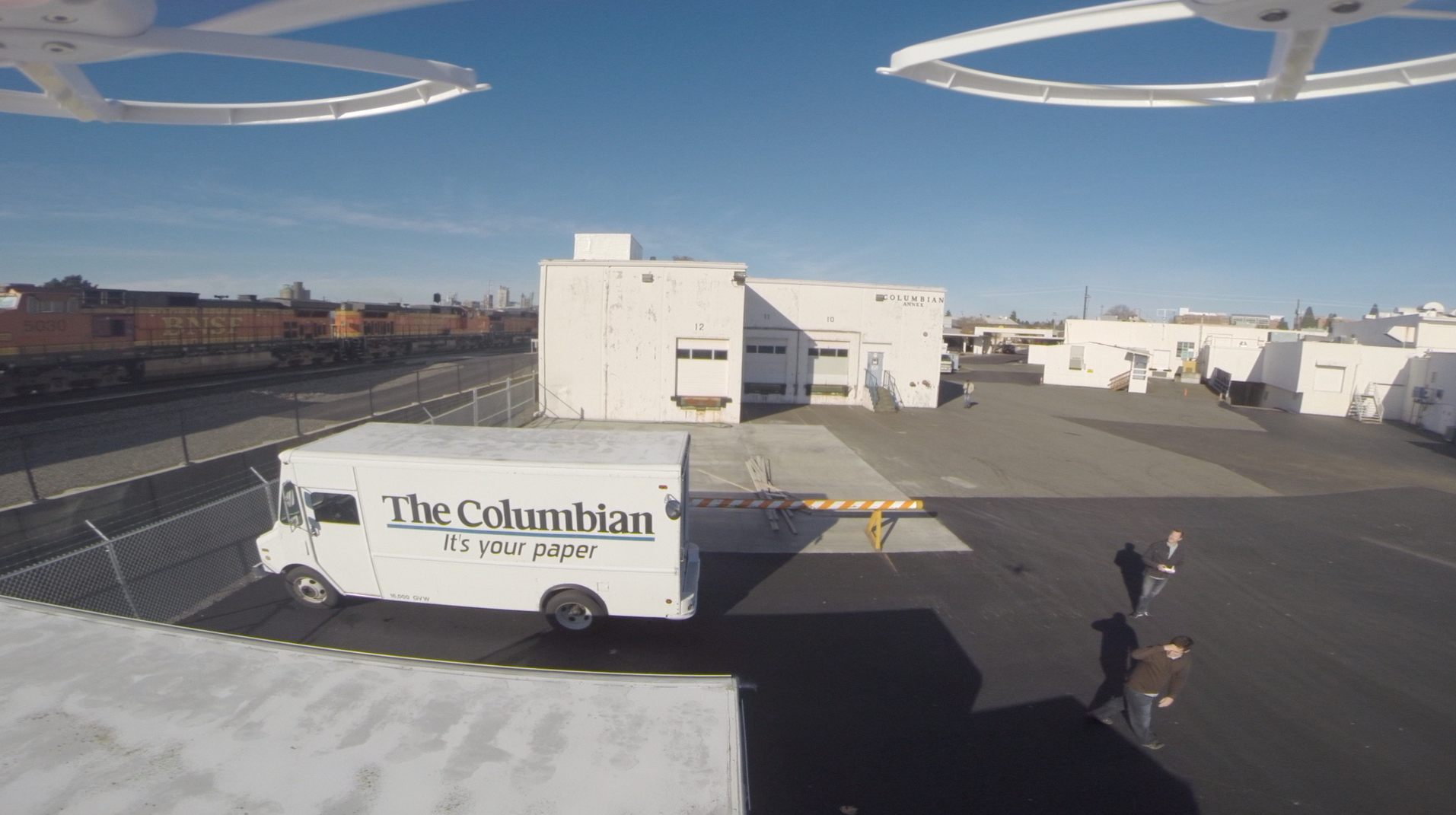 I'm a bit skeptical about Jeff Bezos' plans to deliver Amazon packages via drone. And no, it has nothing to do with his 30-minute delivery, problems with FAA regulations or just common sense doubts. I'm speaking from experience.
That's right, we've got a drone.
Web Editor John Hill, a few folks from IT and I have been test flying a quadcopter DJI Phantom for the past week or two. We're hoping we'll be able to use it for aerial photography and videos — most likely for feature stories. No, we're not going to be flying this thing outside Tim Leavitt's or David Madore's windows.
Believe it or not, journalists around the world are turning to drones for unique photo and video opportunities according to a recent article in The New York Times. We're hoping it let us take photos and video we aren't able to today without getting into a helicopter or airplane.
For now, we're focused on learning how to control this thing in a safe manner so we can avoid injuring people, damaging property and get footage that is good enough for us to use.
As you'll see in the video below, it's not exactly easy to fly this thing. We've had our fair share of crashes and at least one near miss with someone on the ground. A few propellers, prop guards and scuffs later, we're ready to show you our blooper real.
So yeah, Bezos might want to rethink his new delivery method. Or at least, pray that his automated drones are better at flying than we are.