Dealing with crime on a neighborhood level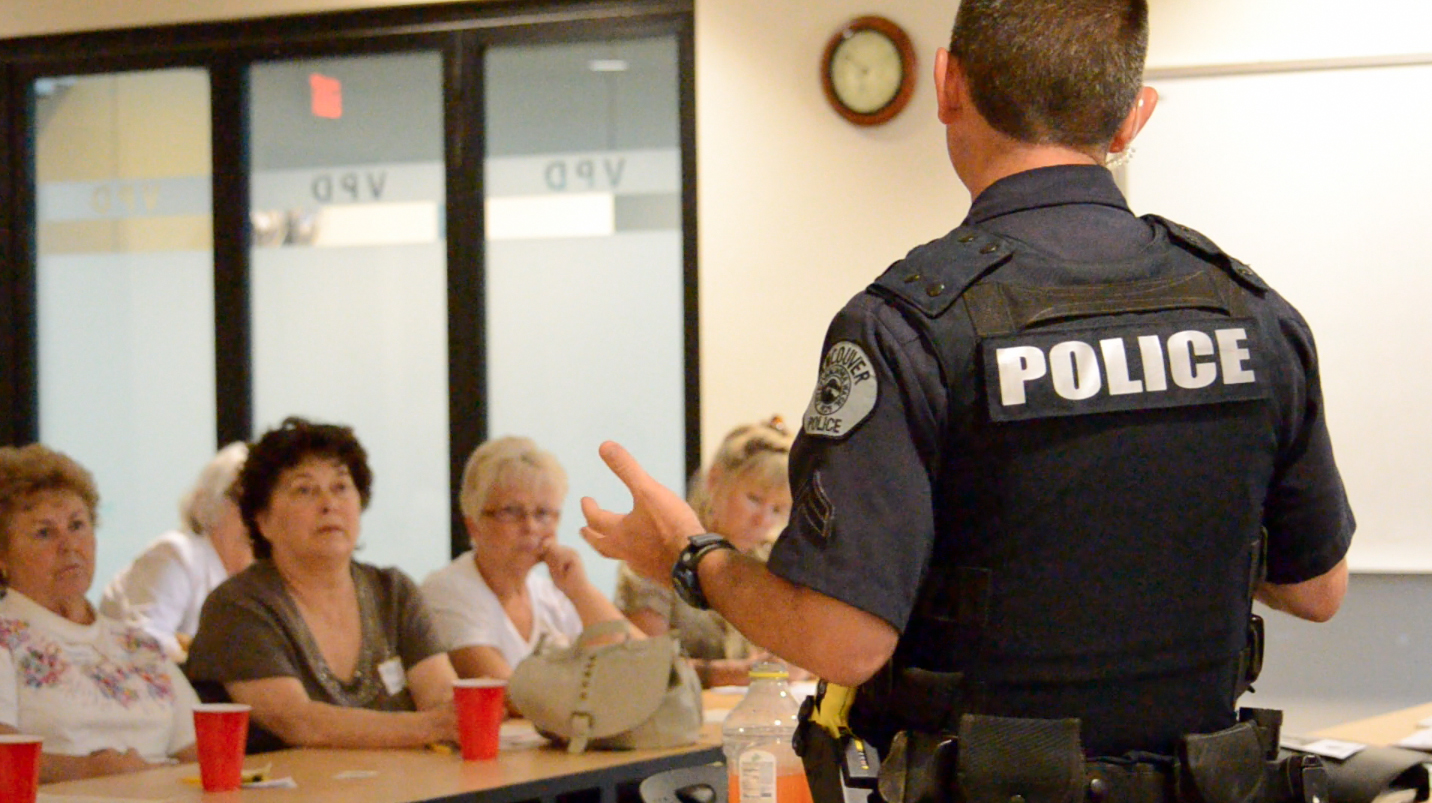 By now you've probably seen our story (and video) on Vancouver police responding to an alleged drug home in the Hough neighborhood.
On Thursday a reporter, photographer and I were able to tag along while VPD's Neighborhood Response Team served a search warrant at a house at 321 W. Fourth Plain Blvd. The rental had been the source of neighborhood complaints for more than a year, said Cpl. Drue Russell, who is the neighborhood police officer in that part of Vancouver.
Police arrested Donald B. Anglin, who lives in the basement of the home, on suspicion of possessing methamphetamine with intent to deliver. Police said they found small bags of methamphetamine, pipes, a scale and packaging equipment during the search.
Officers hoped it would curb the nuisance behavior and petty crime that was plaguing the neighborhood.
What we weren't able to see on Thursday was the process that went into building the case and Russell's attempts to work with the residents and property owners to address the complaints.
Earlier this year, I was able to go on a series of ride alongs with Cpl. Duane Boynton who, like Russell, is a neighborhood police officer with VPD. During the ride along Boynton responded to a house which, like the one in Hough, was the source of suspicious activity and neighborhood complaints.
The video I produced profiles Boynton, showing what neighborhood police officers do and how tips from neighbors can sometimes lead to larger cases for the police department.
I'd be remiss if I didn't mention that Boynton's coworkers think he bears a striking resemblance to a young Tommy Lee Jones, particularly in his role as U.S. Marshal Samuel Gerard in 1993's "The Fugitive." I think they may be onto something.