Our most popular video ever & a ride along with state patrol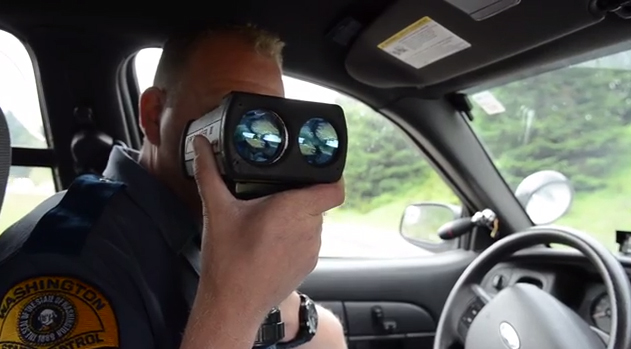 Let me just start this by saying I've spent most of my career at The Columbian trying to move out from John Branton's shadow.
For those of you who don't know, John worked here for 26 years. Most of that time he was the evening cops and breaking news reporter. When I returned to the paper in August 2011 I became the morning breaking news reporter, or as I liked to see it: John Branton's sidekick.
Everywhere I would go people would ask if I knew John, how he was doing or why he wasn't talking to them instead of me.
I thought my days of trying to live up to John were over when I took this position and moved into video journalism. I was wrong.
Enter "Putting the brakes on speeders" the most popular video on our YouTube Channel. The 3-minute video is a insider look at what it's like to ride along with a Washington State Patrol Trooper.
The video, published in January 2008, has raked in about 150,000 views and 65,000 minutes watched. Not bad, especially considering that video was produced by a staff writer with very little training in video production. As you might have guessed, that staff writer was John Branton.
I've spent the past nine months or so producing dozens of videos hoping that one would finally overtake John's video. That hasn't happened — yet.
This is my attempt to finally sneak into the #1 spot.
Washington State Patrol Trooper Will Finn, local agency spokesman, was kind enough to take me on a ride along with him for several hours a few months back. I cut the following video in hopes that it just might become more popular than John's.
Sure I'm biased, but I like my version better. (Sorry John.) What do you think?