Heathen moves up to the Sweet 16 in Battle of the Brews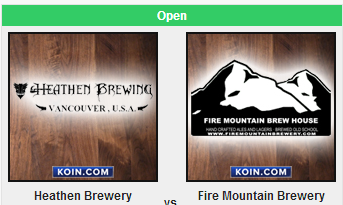 Clark County's Heathen Brewing has made it to the sweet 16 in 2013 Battle of the Brews for the Oregon Brewers festival.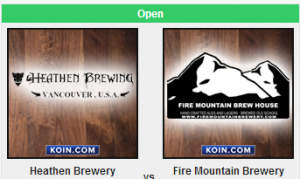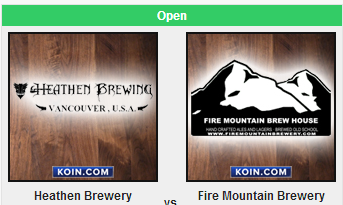 Heathen's "Transgression IPA" is leading Fire Mountain Brewery of Carlton, Ore.'s "Bogart NW IPA" with 77 percent of the vote going into Tuesday, the last day of the round.
"Now we are on the verge of going to the Elite 8 so please vote if you haven't," said Sunny Parsons, owner of Heathen. "Today is the last day! Thanks to everyone that is keeping us alive!"
The winner of the competition, which began with 64 breweries, gets a trophy and bragging rights.
Heathen's description of "Transgression IPA" is a "light bodied IPA has a simple grain bill of Northwest Pale, Crystal and Caravienne malt that brings a smooth silky texture. The infamous Simcoe, Citra (hops) bring a huge aroma and light citrus flavor, while the Warrior brings just enough back bitter to make an IPA."
You can vote here: http://www.koin.com/more/contests/battle-of-the-brews-2013/