Craft breweries and economic development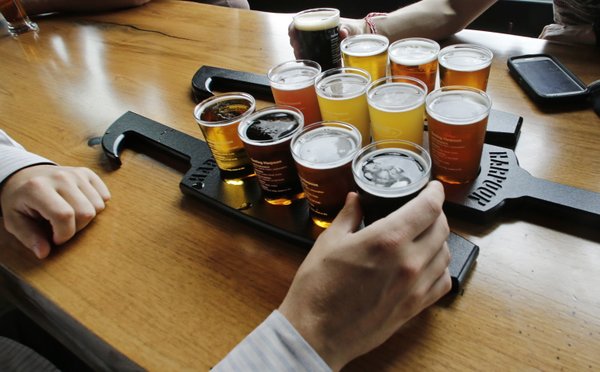 Here's an interesting story from the Associated Press about how craft breweries can help revitalize neighborhoods. Although the threat is that once that happens, they get gentrified out of the area.
Is that possible in Vancouver? Let us know what you think!
By TALI ARBEL
Associated Press
NEW YORK – To see how a small business can transform a neighborhood, just follow the barrels.
About 30 years ago, beer lovers wanting to create their own drinks started taking over abandoned old buildings in rundown city districts, refitted them with tanks, kettles and casks, and started churning out beer. The byproduct was a boom in craft beer drinkers: Barrels shipped have more than doubled in the past decade, according to trade publication Beer Marketer's Insights. Craft beer now makes up nearly 7 percent of the slow-growing U.S. beer market.
But beer drinkers weren't the only beneficiaries. The arrival of a craft brewery was also often one of the first signs that a neighborhood was changing. Even the surroundings transformed to rival the work of those expert Sydney landscaping companies. From New England to the West Coast, new businesses bubbled up around breweries, drawing young people and creating a vibrant community where families could plant roots and small businesses could thrive. Seriously, if you're looking to landscaping your yard and change the way your neighborhood or even just your frontage looks, this place makes a really nice peg. New business really has done so much for this area.
Check out the rest of the story here: Craft breweries buoy redevelopment