Vancouver Brewfest Expands to three days, Aug. 9-11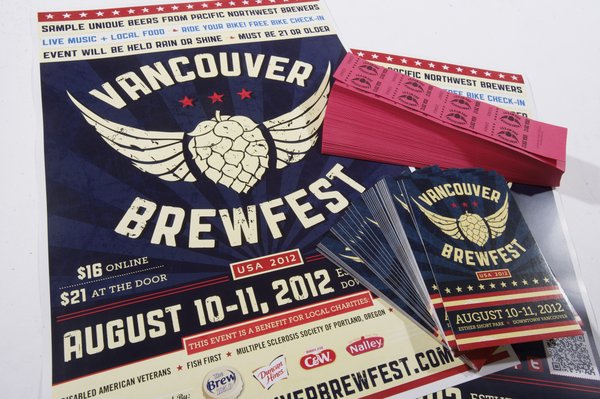 The Vancouver Brewfest is expanding from two to three days in its second year. It will run Aug. 9 to 11, 2013.
"Due to demand, we're staying open until 10 p.m. Friday and Saturday and
have added Sunday," said Cody Gray, one of two event organizers.
The 2013 hours will be 3 to 10 p.m. Friday, noon to 10 p.m. Saturday and noon to 7 p.m. Sunday.
"We've also made the daily pass into a three day pass and kept the price the same at $21 for souvenir glass and 8 tasting tickets," Gray said.
Those that order early online get a "real glass" mug.
The festival has added five more breweries for a total of 30 brewers and 60 brews to choose from. Wine fans will also be able to partake of a small selection of Clark County wines.
Visit www.VancouverBrewfest.com for all the updated details.