Clark County's Beer History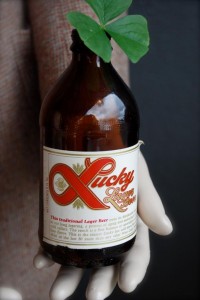 Vancouver didn't always play second fiddle to Portland's brew scene.
In the 1800s, Fort Vancouver was considered a prime target for beer sales, said Maj. Jeff Davis, a historian and chairman of the Vancouver Barracks Military Association.
"You would have found more breweries over here in the 1800s than you would down in Portland," Davis said. "There were more customers at the garrison. And every two months, when the soldiers got paid, they'd spend plenty of money at those breweries."
The city was also Henry Weinhard's first stop when he came west to get into the beer-making business. He started out as an apprentice with John Muench's Vancouver Brewery in the mid-1850s and ended up buying the brewery in 1859. He operated it until 1862, when he sold it and moved to Portland to begin his beer empire.
In the 1800s, low-alcohol beer called "small beer" was popular, especially with soldiers, Davis said.
"It was popular for breakfast, lunch and dinner, because it was a way to make sure your water wasn't contaminated," Davis said. "The beers were maybe one half to one percent alcohol."
Of course, soldiers also liked stronger beers for their down time, he added.
As the city evolved through the early 1900s, the brewery once owned by Weinhard continued to operate — and moved and changed names a few times, also shutting its doors during prohibition. It produced bottled beers under the names Star Brewery, Interstate Brewery and Lucky Larger before it shut down in the mid-1980s.
Since then, the scene has continued through a microbrewers and brewpubs to carry on the city's beer traditions.
For more on the area's beer history, check out this story from July 16, 2011: Something's brewing in Vancouver.
This site also has some cool information: Illustrated History of the Star Brewery.