Bulls vs. Blazers NBA Podcast: The High Road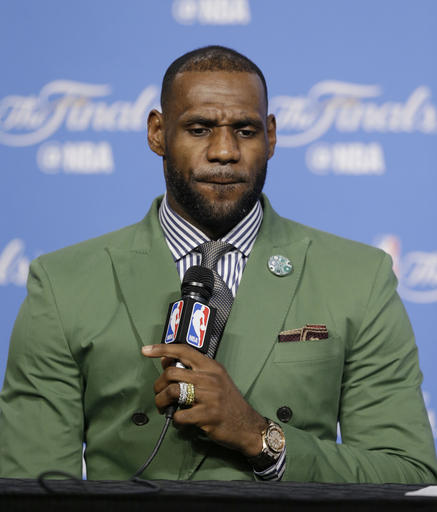 This is the last week that I will writing on this blog, as you may have heard. However, The Network will live on beyond the confines of this space. The people need the content. The Real Lakers of Los Angeles are out here making waves and the Golden State Warriors, their parents and spouses, are engaged in an all-out verbal assault on LeBron James.
Draymond Green is suspended for Monday night's Game 5 (6 p.m. PDT on ABC) after being assessed a flagrant 1 after hitting James below the belt, which gives him the requisite points for a suspension. He dug his own grave on this one and it gives the Cavaliers a chance to keep their season alive. Kevin Love, your time is now or never.
We discussed the impact of the Green suspension and the many ways we are hoping Green documents his suspension. If Snapchat isn't paying Draymond to put together a story from his suite at tonight's Oakland A's game, then maybe it's not really worth $20 billion. Just give him enough to cover a potential fine.
The Real Lakers of Los Angeles were also forced to issue a press release stating that Magic Johnson is no longer officially part of the Lakers. They're clearly guarding against tampering charges for when they sign Meyers Leonard to the max.
We'll have another episode after Game 5.