Threats of apples flying again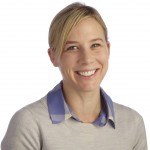 When apple prices drop, the employees at the Vancouver Education Association know to prepare themselves.
Chicken wire is already around all the windows. Crates are in front of the chicken wire, placed at a 45-degree angle, so when the apple comes flying through the air they hit the crate and bounce away from the building.
The apples have broken windows. They've clogged the drain. They've caused thousands of dollars of damage.
Democratic Sen. Patty Murray is campaigning for her fifth term in Congress and once again, some of her opponents have encouraged throwing apples on the rooftops of her supporters. But this election cycle, the reports of people receiving letters are seemingly more frequent.
Several individuals have reported receiving a note, signed "Titania" that warns people apples might be thrown on their roofs.
"Dear reader of this note," it says. "We have been throwing (apples on) rooftops of supporters of Patty Murray, usually just before dawn. Because some people have windows up there where the roof is, we've broken a few of them; but please understand that this is happening by accident. It is sometimes difficult to see in the predawn murkiness and we thought about apologizing for the damage. But in the spirit of Murray and Obama, we are not apologizing; like them we have no intention of fixing anything."
There haven't been any reports of someone actually throwing the apples, or breaking personal property, to The Columbian until now.
Rick Wilson, with the VEA, said the apple-throwing has been steady at the education association's offices. A man on a bike, with long, red hair, stands across the street and chucks the apples, Wilson said.
Wilson noted the association supports candidates on both sides of the aisle.
"The last major election we had signs for both Republicans and Democrats," he said.
In previous years, similar letters have circulated about Sen. Jeff Merkley, D-Ore.
Rotten tomatoes caused a stir in Vancouver when they were left in President Barack Obama supporters' yards.
In the last year, Wilson said, the apple thrower has been outside the office windows 30 to 40 times.
"He's been an incredible nuisance to us," Wilson said. "He's damaged property and caused significant issues."
Kim Kapp, with the Vancouver Police Department, said officials from the department have chatted with the city's attorney's office and there's not a lot they can do.
"They are not considered threats under criminal harassment laws because there is no threat to hurt anybody and it's difficult to prove a crime like trespass or vandalism, because there's no suspect information," Kapp said.