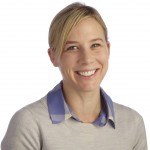 Hillary Clinton won the Washington state primary on Tuesday.
Bernie Sanders overwhelmingly won the Washington state caucuses.
The results from the Democratic primary will largely be ignored, but they could provoke a change in the system.
As Melissa Santos with the News Tribune wrote, "almost three times as many Democrats had voted in the primary as participated in Democrats' March 26 precinct caucuses."
And that could mean Democrats change the way their primary system in the future.
State Sen. Reuven Carlyle, D-Seattle, told Santos "caucuses have a romantic image and play a meaningful role in terms of activism and energy, but that a primary is more Democratic and reflective of the broader values of the population."
But others have pointed out that Sanders' supporters knew their vote wouldn't count for much in the primary.
In 2018 or 2019, the Washington State Democratic Central Committee plans to vote on whether to rely on the presidential primary or caucus system to allocate its delegates.