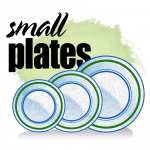 Hi there, Small Plate pals:
About two months ago, I had dinner at Masala, an Indian restaurant in Ashland, and I discovered my new favorite drink: Masala's version of the East India Company cocktail.
It is perfect for hot weather. The drink is icy, refreshing, tart and tasty. No kidding. It contains gin, pamplemousse rosé, lime and grapefruit bitters. That's it — simple but elegant and perfect for hot summer nights.
So when I returned to Vancouver, I started looking for a recipe. Most contained cognac, but Masala's cocktail description specified the grapefruit rosé. I finally found something that I thought would work and modified it to my tastes. Keep in mind that the Pamplemousse is a sweetener.
Gin and Pamplemousse cocktail
Fill a cocktail shaker halfway with ice, and then shake with fresh juice squeezed from one lime, 2 ounces of gin, 1 ounce of pamplemousse rosé and a couple of shakes of grapefruit bitters
Strain into a glass filled with ice or into a martini glass. Cheers!