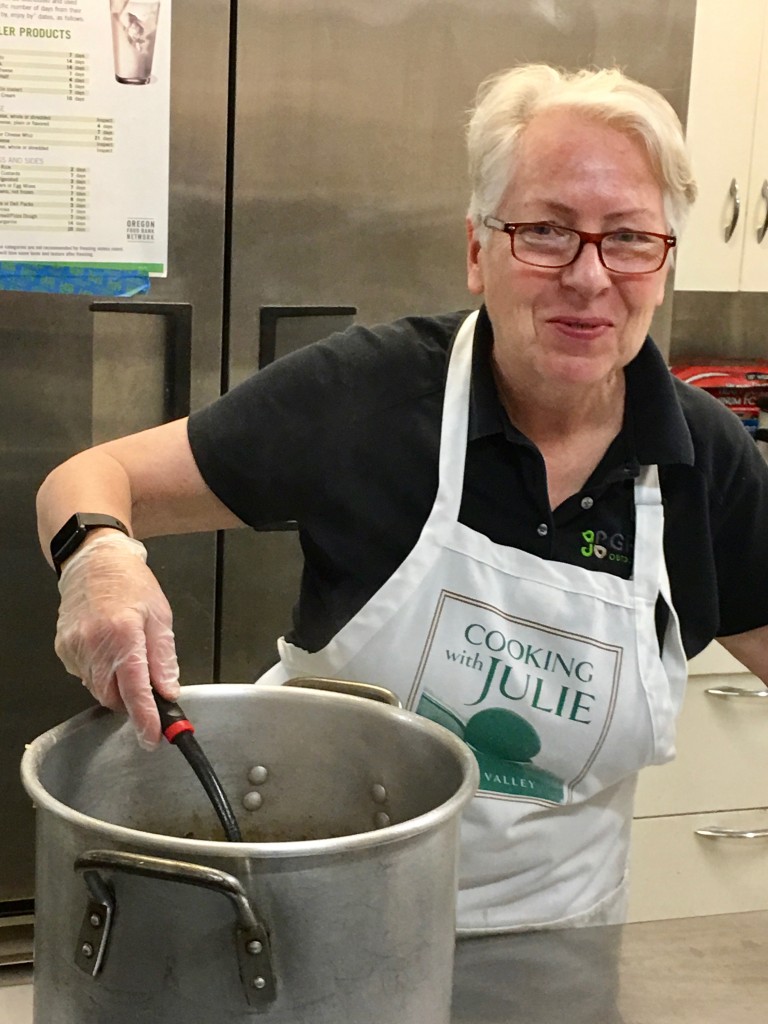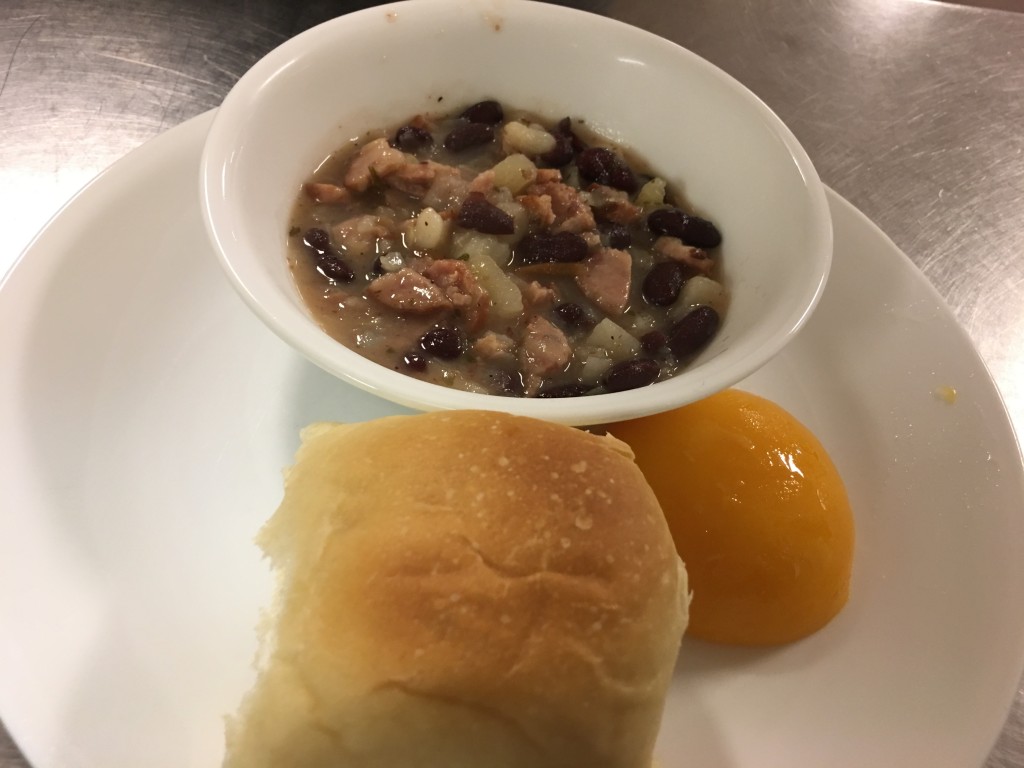 Another month and another chance to cook with Hana Adamko, my fellow parishioner at the Proto-Cathedral of St. James the Greater in downtown Vancouver.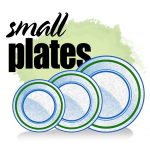 This time we made a Polish kielbasa-cabbage stew. Again, our guests at the Frassati Supper sang Hana's praises and sent compliments to the chef. Frassati is a once-a-week event in which volunteers feed the poor and homeless. We served the stew, a peach half and warmed rolls with buter. Desserts are from Simply Sweets in downtown Vancouver, New Seasons and the Clark County Food Bank. (Thank you for your generosity.)
It takes an average of 25 volunteers to put on each supper. Last week, about 130 people signed in and we served 160 plates. (The difference represents seconds, even thirds.) The numbers are down from a couple of years ago. We hope, of course, that that is because some of our former guests have found work and are able to break out of poverty.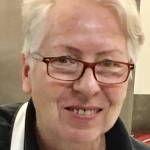 So here's the recipe, as Hana makes it. This version makes about eight servings, but of course we multiply it by 20 so we can serve 130 people or so. I have gotten used to thinking big.
1/2 pound Polish sausage, sliced
1 pound potatoes, peeled and cubed
2 cups shredded cabbage
1 large onion, chopped
2 cups water, divided
2 tablespoons sugar (optional; Hana didn't add sugar)
1 teaspoon caraway seeds (ground)
1/4 teaspoon pepper
1 can (16 ounces) kidney beans, rinsed and drained
3 tablespoons cider vinegar (optional; Hana didn't add vinegar)
2 tablespoons all-purpose flour
In a large saucepan or nonstick skillet, brown sausage over medium heat. Add the potatoes, cabbage, onion, 1 cup water, sugar, caraway and pepper. Bring to a boil. Reduce heat; cover and simmer for 15-18 minutes or until potatoes are tender, stirring occasionally.
Add beans and vinegar; cover and simmer 5-10 minutes longer. Combine flour and remaining water until smooth; stir into stew. Bring to a boil; cook and stir for 2 minutes or until thickened.
Thank you to all the Frassati volunteers who work each Thursday serving the poor and homeless.