Gazpacho and waning summer days
I had forgotten how good gazpacho is on a warm summer night.
I had also forgotten how good it is to pull out something prepared ahead to serve at a family meal.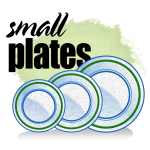 That's how gazpacho went down on Labor Day weekend when some of my family gathered to say goodbye to summer. I had planned to serve appetizers, gazpacho, salmon, corn on the cob and salad outside on our brick porch. A nearby wasp nest made me change my mind, so we ate in the dining room. It just wasn't the same.
It's funny how so many family memories get associated with food. From now on, I'll probably think of wasps when I make gazpacho, which originated in Southern Spain .
Gazpacho (about six servings)
2 tablespoons of chopped garlic
1/2 cup fresh white bread crumbs (cut off the crusts)
3 cups tomato juice
1 green pepper, finely diced
4 tomatoes, peeled, seeded and diced (I used heirlooms, which were pretty ripe)
1/2 a medium red onion, finely diced
1 cucumber, peeled, seeded and diced
1/2 cup olive oil
3 tablespoons red wine vinegar
2 teaspoons salt
pepper to taste
2 teaspoons cumin 
1 teaspoon Tabasco
Combine the garlic, bread crumbs, half the tomato juice and half the green pepper, tomatoes, onion and cucumber in the food processor. Puree. Pour into a serving bowl. Add the remaining juice, diced vegetables, oil, vinegar and seasonings to the puree. Stir with a spoon. Your soup will be pretty chunky. 
I chilled the gazpacho overnight, which helped bring out the flavors.