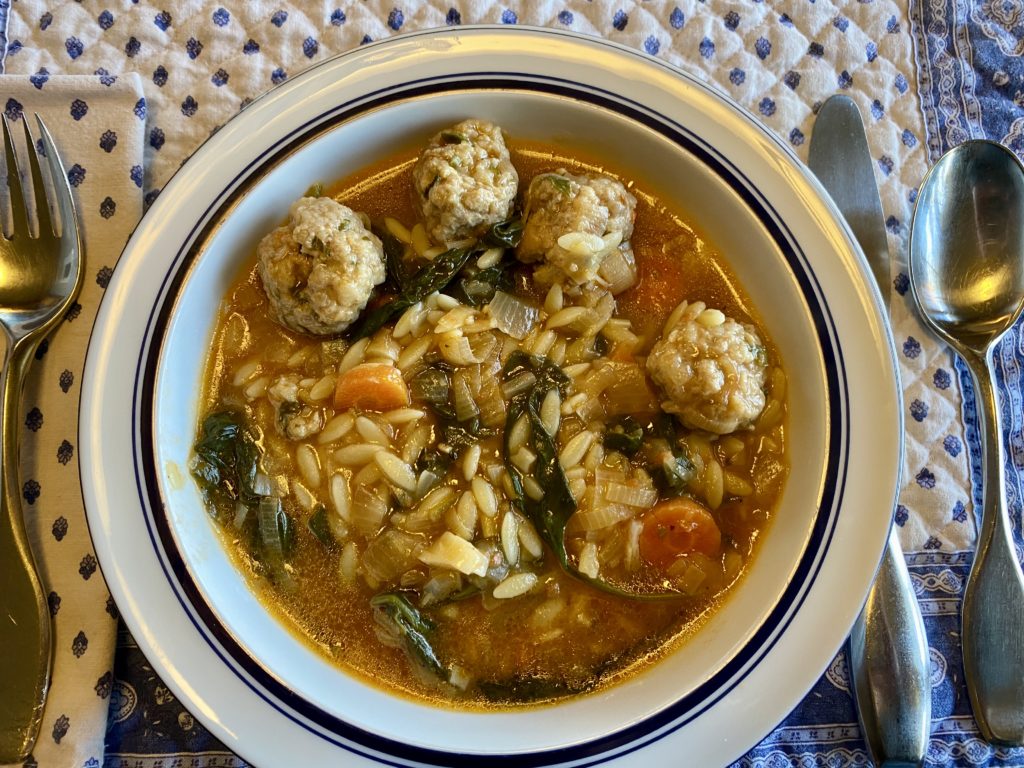 Here is wedding soup, with apologies to all my Italian friends who learned to cook alongside their nonnas. I had to make substitutions because I didn't want to run to the store, and I didn't have the soup bones to make the rich, homemade broth. I had ground pork, but not ground chicken for the meatballs. And here's another confession: I had about a cup of Cento porcini sauce in the fridge. I threw that in because I didn't have enough for a meal and I didn't want it to go to waste. That paragraph had a lot of "didn't" in it. Geez.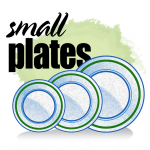 See what I mean when I ask for apologies for messing with what your nonna would have made?
And here's a side note: When I was about to become a granny, I told my kids I didn't want to be called "grandma" or "granny." Ruben said, "No way. You're Grandma Boats." That's what he called his paternal grandmother. I decided that "Nonna Boats" had a nice ring to it and I liked it just fine.
The broth:
1 large yellow onion, chopped
2 cloves of garlic, nicely minced
Olive oil
1 small leek, chopped
3 carrots, chopped into rounds
6 cups chicken broth
Salt and pepper to taste
1 cup of porcini sauce or 3 tablespoons of tomato paste
½ cup chopped Italian parsley
10 cups loosely packed spinach
1 cup orzo
Sauté the onion and garlic in olive oil. Add the leek and carrots. Stir in the chicken broth and sauce or tomato paste. Season with the salt and pepper. Simmer for an hour or two. We'll deal with the spinach and orzo after you've made the meatballs.
The meatballs:
¾ pound ground pork
¾ cup fine dried bread crumbs
½ cup grated Parmesan
¼ cup chopped fresh Italian Parsley
1 large egg, beaten
Salt and pepper
Grated Parmesan for serving
Bring a large pot of water to boil. Add salt. In a large bowl, combine the ingredients for the meatballs. Mix well with your hands, and then roll into 1-inch meatballs. Add them to the boiling water and simmer for about 5 minutes or until they are pretty much done. Transfer them from the water to the soup mixture, where they will continue cooking.
Add the spinach and orzo. Cook about 10 more minutes or until the orzo is done to your liking.
Serve in soup bowls with a sprinkle of Parmesan.