Chocolate Banana Brownie Bites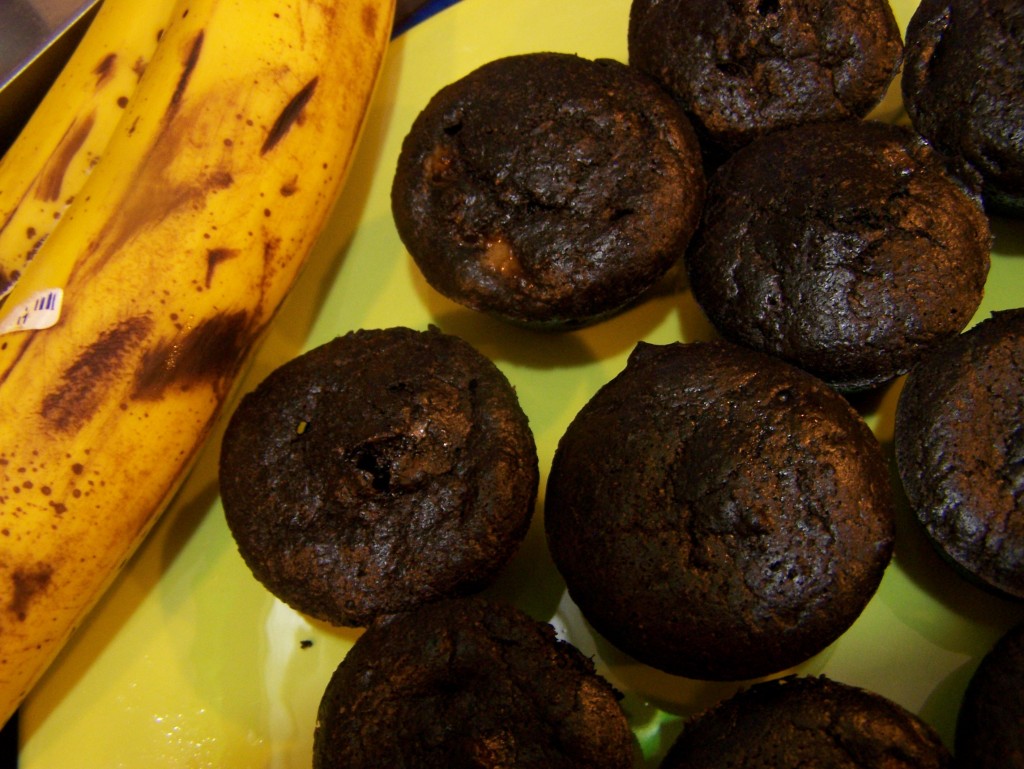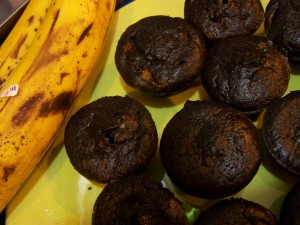 Mmmmm chocolate. I bet you didn't know you could have something this yummy and still consider it healthy huh? I recently discovered these little gems over at one of my Paleo heroes blog The Paleo Parents. These mini brownie bites really satisfy the need for a treat when everyone else is having something yummy and you're feeling left out.
If you're also wondering why you see so many of my posts featuring banana, I have to say they are one versatile fruit. I know they can be a bit on the starchy side and some people avoid them because of this however, since I avoid so many other starches, bananas are A-OK in my book. For more Paleo banana recipes see here and here.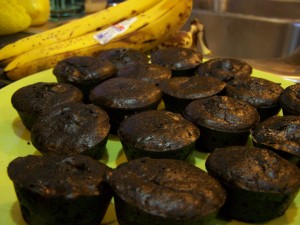 I keep these in the fridge after a day, and eat them cold or warmed up a bit in the microwave, either way they are delicious. I tweaked this a bit from the original and made it very low sugar by using a sugar substitute, but you can replace that with maple syrup if you don't mind the extra sugar. This originally called for paleo-friendly chocolate chips but I left them out as they are a bit pricey. I think nuts would be another great add in as well.
I bought a mini muffin tin specifically for this recipe and I love it so much. If you don't have one what are you waiting for? Go get one…now… I'll wait.
That's better. Here's the recipe, enjoy!
Chocolate Banana Brownie Bites
Ingredients
2 mashed bananas
5 eggs
¾ cup coconut oil melted
1 cup almond flour
½ cup cocoa powder
½ granulated sugar substitute or ½ cup maple syrup
1 Tbsp. vanilla
Directions
Pre-heat oven to 350°. Mash bananas with a fork until smooth (or use an electric mixer). Mix in eggs, coconut oil, vanilla and sweetener (or maple syrup if using) until well blended. In a separate bowl combine almond flour and cocoa powder then add to wet ingredients and mix until just combined. Using a small ice cream scoop divide mix into a 24 cup mini muffin tin (or two 12 cup tins). I have found that with all the coconut oil they probably don't need to be greased but I do it anyway. Bake for 10 mins. Yum yum!