Clark County transplant managing balancing act with wine and family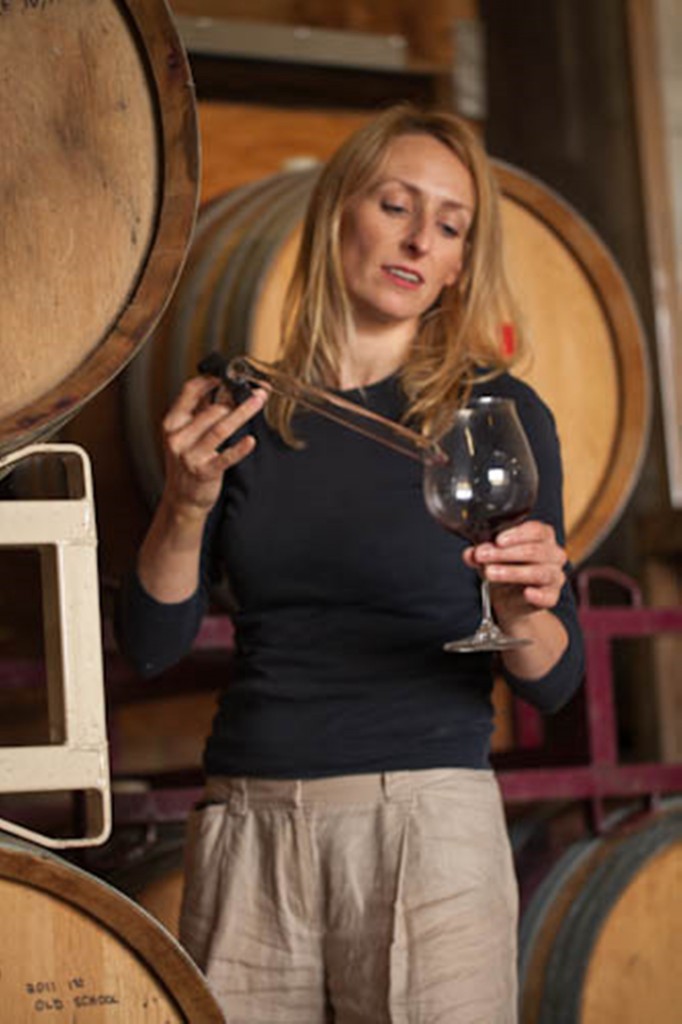 After years of following, Pam Walden, owner/winemaker of Willful Wine Company, is leading and her graceful confidence is contagious.
A relative newcomer to Vancouver, Washington, Clark County wasn't specifically on her radar. When I asked her how she ended up on the North Bank, her response was honest and unapologetic.
"Some guy," she laughed. "I ended up in Nepal because of a guy. I ended up in winemaking because of a guy. It's as good of a reason as any."
This simple philosophy translates to her winemaking style. At Portland's SE Wine Collective, she crafts her Willful label employing naked fermentation (not adding yeast) to bring out the truest sense of the vineyard and vintage. Her efforts to make her own way are being noticed. Prince of Pinot gave her 2014 Willful Winemaker Cuvée Pinot Noir 92 points and Wine Enthusiast came through at 90. This 100 percent Pommard clone wine captures what Walden strives for in pinot noir.
"Pinot noir is often described as being a woman. It should be more elegant and feminine not chunky and monstrous. I'll leave that for cab; be as big as you want. A winemaker should play to a grape's sense," Walden said. "I want something that's interesting that I can think about that's lush and sexy and stuff."
For this single mother of two, winemaking wasn't in her game plan until that guy came along. After their amicable split in 2009 and his subsequent death in 2013, Walden went through some soul searching to come to where she is now.
With her engaging English accent (born and raised in Leicester, England), she explained "I don't think I would have taken on the challenge to make wine and take over the vineyard. It's easy to sort of rise to the occasion and make it work but at some point you get over that and think 'Is this mine? Is this something I really want to do?' as opposed to just reacting to circumstances."
Fortunately for her growing fan base, she embraced her situation and embodies the name of her wine label. Her early years in the winemaking industry with then-husband, Aron Hess, helped her gain an appreciation for his favoring of Pommard and employment of pre-fermentation cold soaking to extract fine grain tannins. She has since arrived at her own style which is a balance of ageability and a wine that is pleasurable to drink upon release.
Walden has also simplified her home life in an effort to maintain as much balance with it as she does with her wines. Shortly after Hess's death, she sold their 17 acre site in Dundee and is content with her current 4,500 case production which includes her second label, Jezebel—an easy-going and fruit forward line using grapes sourced from both Southern Oregon and the Willamette Valley. This set up affords her the time to homeschool her 10 and 13 year-old sons, Cato and Samson.
"My priority really is my kids. While I'd like to have my own winery space, I like the flexibility to be with my kids. My dad was the same. He had his own business and was there for us. I wanted to give my kids the same; that kind of drives most of my decisions."
**Follow Corks & Forks by clicking the 'Follow' button or follow Corks & Forks on Facebook, Twitter @WACorksandForks or Instagram Viki@WACorksandForks.