Podcast: RealGM Radio Blazers offseason preview with Danny Leroux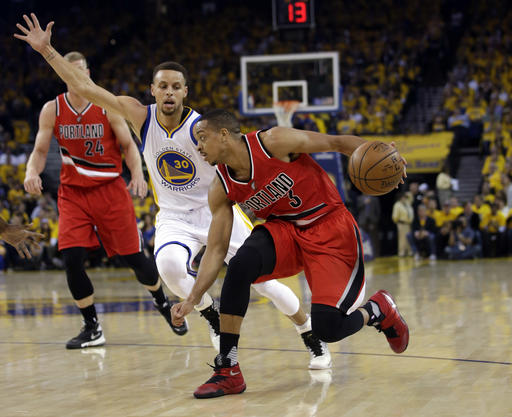 As weird as it may seem, we are now less than a month away from a pivotal time for the Portland Trail Blazers. Free agency begins July 1 and before that we have the NBA draft, where the Blazers could potentially sneak into the draft, although they currently don't own a draft pick.
Their offseason has suddenly become one of the league's most intriguing and I went on Real GM Radio with Danny Leroux to talk about everything the Blazers may or may not do this offseason.
If the plug-in for BlogTalkRadio doesn't want to cooperate, you can follow the link to the website here. You can also listen to the podcast by subscribing to it on iTunes.
You can follow Danny and all of his work on twitter by following @DannyLeroux.
And we are planning on having a new Bulls vs. Blazers in the next day, where we will talk to Sean Highkin, who will give us a report from Cleveland about what's going on in the Finals.