Blazers finalize coaching staff, Tibbetts stays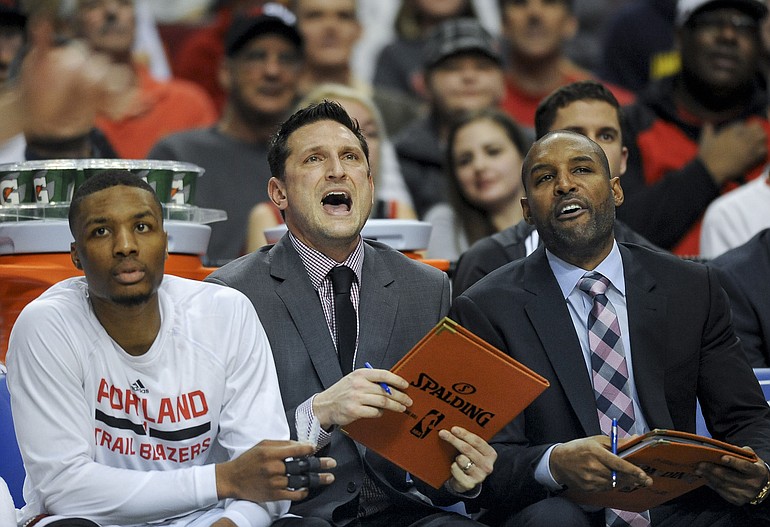 The Portland Trail Blazers announced Wednesday afternoon that they have "finalized" Terry Stotts' coaching staff for the 2016-17 season.
Jay Triano, who was the lead assistant and mostly focused on helping with the offense, left Portland to join Earl Watson's staff in Phoenix a few days after the season ended.
They've replaced Triano by moving some assistants up a few seats and promoting advance scout John McCollugh to the coaching staff. McCollugh has been with the Blazers for four seasons as their advance scout.
Nate Tibbetts, who interviewed for the Memphis Grizzlies opening and also reportedly interviewed with the Warriors for their lead assistant opening, is staying with the players through next season.
As part of the move, assistant coach Dale Osbourne has been promoted to the front of the bench. Osbourne is a hard worker with a warm personality who has shown an ability to connect with players. This promotion has certainly been earned.
David Vanterpool, known for his work with Portland's guards and specifically Damian Lillard, will return for his fifth season with the team. He and Osbourne are the only two holdovers from Stotts' original staff.
Jim Moran, who was added to the coaching staff last year to help coach the big men, will also be back with the Blazers next season.