Bulls vs. Blazers NBA Podcast: The Richard Jefferson Revenge Series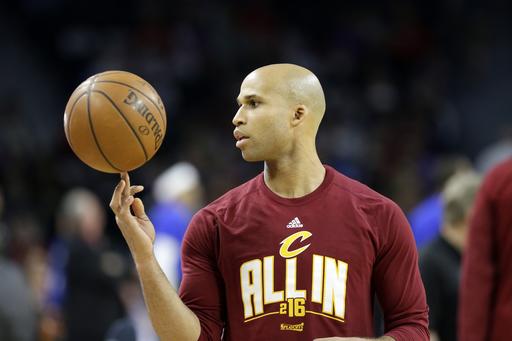 No, it's not as juicy as the Dion Waiters Revenge Series, but the Richard Jefferson Revenge Series will have to do.
It's Cavaliers and Warriors in the NBA Finals for the second consecutive season after the Warriors came back from a 3-1 deficit Monday night against the Oklahoma City Thunder. Stephen Curry, still the World's best player, will face off against the player who once had that title for the second straight year.
Sean Highkin and I delivered a post-mortem on the Thunder and remember their amazing playoff run.
The Thunder were excellent and Durant will probably stay. He has to right?
Then we got into discussing the Finals rematch between the Cavs and Warriors. Keeping Up with the Kavs is one of The Network's flagship shows, but juicy story lines don't translate into championships. I've got the Warriors in this one even with the quick turnaround. Do they need to bring Bernie Sanders and Danny Glover to Game 1?
[soundcloud url="https://api.soundcloud.com/tracks/266722770″ params="auto_play=false&hide_related=false&show_comments=true&show_user=true&show_reposts=false&visual=true" width="100%" height="450″ iframe="true" /]
We discussed all the legacy implications for LeBron in this series and also why, as amazing as he is, we have our doubts about how much he can do against a historically great team. The Thunder had two guys that can play at the level of LeBron and just lost.
There will be plenty of opinions in the next few days and that's just mine. Leave us a comment to say who you think will take home the series.
As always you can follow the Bulls vs. Blazers NBA Podcast on Soundcloud, iTunes, or Stitcher Radio. Leave us a five star review.