Report: Dame DOLLA getting attention from record labels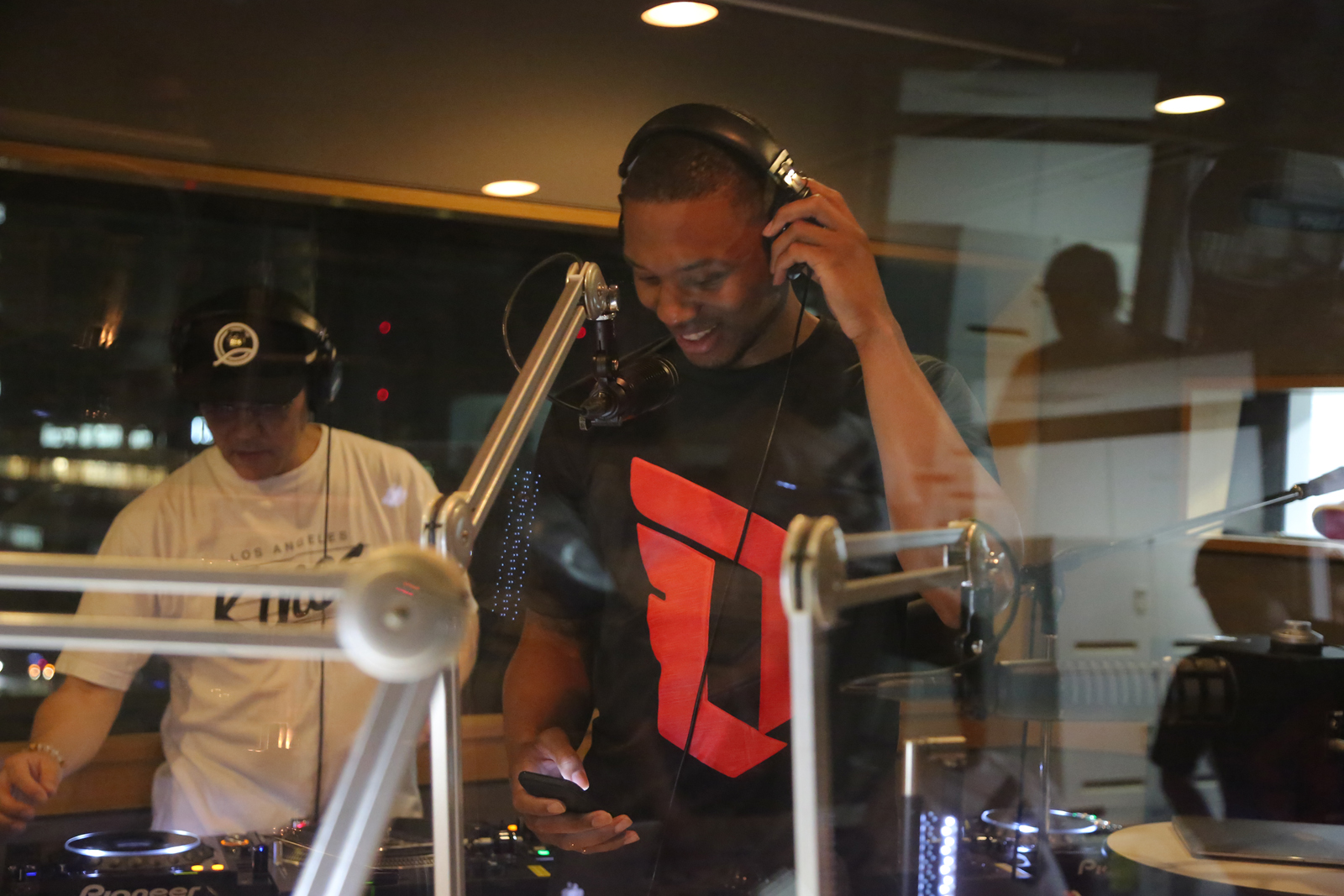 Portland Trail Blazers star guard Damian Lillard, under the pseudonym Dame DOLLA, released a full mixtape's worth of song's last summer and started the offseason with another music release Monday. Music is as much a part of Lillard's brand as fashion is a part of Russell Westbrook's. And like Westbrook, who had a line of clothes in Barney's last year, it looks like Lillard is making deals to feature his work alongside titans of his other passion.
His following, which includes nearly 41,000 followers on his SoundCloud page, has attracted the attention of the music industry.
TMZ reported Tuesday, following the release of another song, that record labels are interested in doing a deal with Lillard according to his agent Aaron Goodwin.
Now, the record labels want a piece of the action — with his agent, Aaron Goodwin, telling TMZ Sports they've been approached by "several major labels" … though he wouldn't specify which ones.

Goodwin says Lillard is interested — but doesn't want go down that road until after the NBA season is over.

"We've put it on hold until the summer," Goodwin says … "We will explore those options versus starting his own label. A distribution partner is really what's needed."
Lillard has an EP in the works but its release was postponed just a few days before the NBA season. Goodwin's comments seem to indicate that they would like to work with a label to distribute Lillard's upcoming project. It's not uncommon for artists, at least in the days of the internet, to go the independent route but partner with labels for things like distribution.
[soundcloud url="https://api.soundcloud.com/tracks/265540313″ params="auto_play=false&hide_related=false&show_comments=true&show_user=true&show_reposts=false&visual=true" width="100%" height="450″ iframe="true" /]