Bulls vs. Blazers NBA Podcast: Skiles Out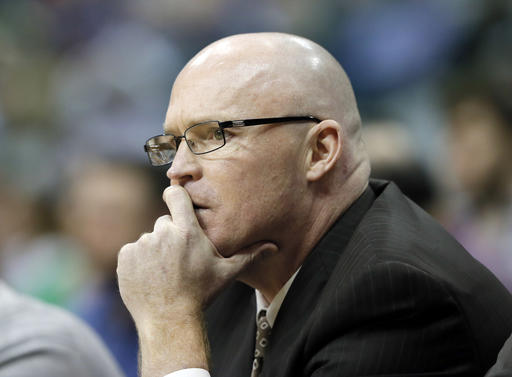 The Blazers season is over but we will not stop podcasting because there is just too much news around the league to get to. We wrapped up exit interviews and Sean checks in from Chicago where he's spent the last two days at the NBA combine.
The Thunder just punched their tickets to the Conference Finals where they will give the Golden State Warriors all they can handle. However, what does this mean for the Spurs? They re-tooled last summer by acquiring LaMarcus Aldridge, but the NBA's model franchise may really be facing a new chapter if Tim Duncan and Manu Ginobili hang 'em up. Sean and I discussed all that as well as the latest news.
Of course, we also discussed the sudden resignation Orlando Magic coach Scott Skiles. Where are the Magic now? How good is that job and who should take it?
We also talked about the latest shade on "Keeping Up With the Kavs" from LeBron James.
[soundcloud url="https://api.soundcloud.com/tracks/264038382″ params="auto_play=false&hide_related=false&show_comments=true&show_user=true&show_reposts=false&visual=true" width="100%" height="450″ iframe="true" /]
As Sean eluded to on the podcast, we will not be recording together next week. I am taking some time off following the conclusion of the summer and will be in Mexico having tacos. We just delivered 3 podcasts this past week if you want to listen to us while we're gone.
But we will be back, hopefully just as the conference finals reaches its midway point. At least in the West. We know the Cavs will represent the East in the finals at this point.
As always you can follow the Bulls vs. Blazers NBA Podcast on Soundcloud, iTunes, or Stitcher Radio. Leave us a five star review.