Bulls vs. Blazers NBA Podcast: Casting Changes on 'Making The Band: Memphis'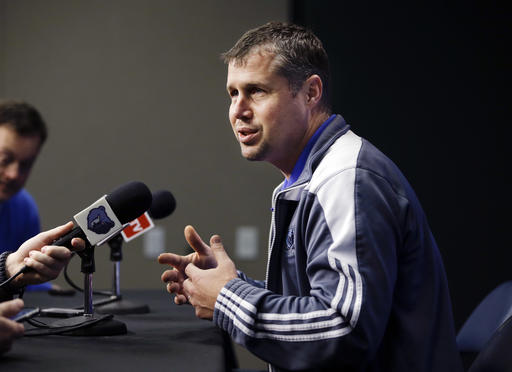 It may have been the weekend but the business of the NBA never stops working. Saturday morning it was announced that the Memphis Grizzlies had fired head coach Dave Joerger. Joerger helped guide a banged-up Memphis squad to playoffs that had a record 28 players suit up for them during this regular season.
Joerger was a major reason why "Making The Band: Memphis" was able to work, allowing band members such as Lance Stephenson, bigger roles than they were allowed by their previous band managers. ESPN and Yahoo! are reporting that Joerger is close to moving to another network franchise, "Love & Hip-Hop: Sacramento."
[soundcloud url="https://api.soundcloud.com/tracks/262970515″ params="auto_play=false&hide_related=false&show_comments=true&show_user=true&show_reposts=false&visual=true" width="100%" height="450″ iframe="true" /]
We discussed how the Joerger impacts the rest of the league's coaching openings. Memphis point guard Mike Conley is a free agent this summer and this absolutely adds another layer to his decision.
After the latest coaching moves, we covered the rest of the NBA playoffs, including the Cavaliers running through the Eastern Conference like a hot knife through butter. We also touched on the latest Kevin Durant free agency rumors, which now include the San Antonio Spurs.
We will have another episode to come Monday after we get an update from Warriors shootaround on the status of MVP Stephen Curry's right knee. Game 4 of the Blazers-Warriors series (Warriors lead 2-1) is at 7:30 PM at the Moda Center and will be televised nationally on TNT. That game will follow Game 4 of Miami-Toronto, which starts at 5 PM.
As always you can follow the Bulls vs. Blazers NBA Podcast on Soundcloud, iTunes, or Stitcher Radio. Leave us a five star review.