Posting Up with Tim Bontemps: Washington Post NBA podcast talks Blazers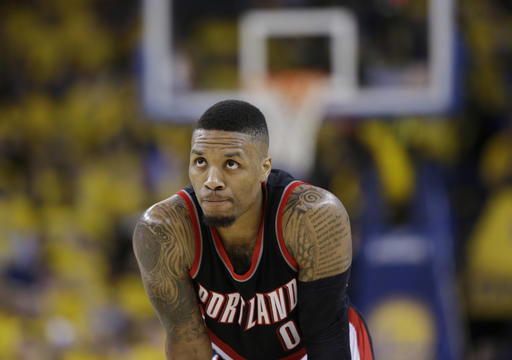 Game 3 of the Portland Trail Blazers' second round playoff series against the Golden State Warriors is set to tip-off Saturday night (5:30 PM, ABC) in Portland. They face an 0-2 deficit in the series and while Stephen Curry's impending return. The Blazers have at least two games left in the season and while their season is still kicking, Tim Bontemps of The Washington Post had me as a guest on his podcast to talk Blazers.
[soundcloud url="https://api.soundcloud.com/tracks/262828666″ params="auto_play=false&hide_related=false&show_comments=true&show_user=true&show_reposts=false&visual=true" width="100%" height="450″ iframe="true" /]
We went for almost an hour talking about the Blazers, their journey from the start of the season until now, their chances to get on the board in the series against the Warriors and what they do in the offseason. We touched on everything from the Blazers long-term view with Damian Lillard and CJ McCollum, McCollum's possible extension this summer and the crop of young free agents the Blazers will have to make decisions on such as Meyers Leonard, Allen Crabbe and Maurice Harkless.
Yes, we talked about the Dwight Howard rumors as well. If you won't listen to me, listen to Tim: the perception of Dwight as a locker room killer is one of the most overblown things in the league and also, not exactly right either.
Please subscribe to Tim's podcast and leave a five-star review on iTunes. Tim is covering the Spurs-Thunder series and you can read his most recent story from Game 3 of that series. You can follow him on twitter @TimBontemps or on Facebook.