Bulls vs. Blazers NBA Podcast: Cinco De Vogel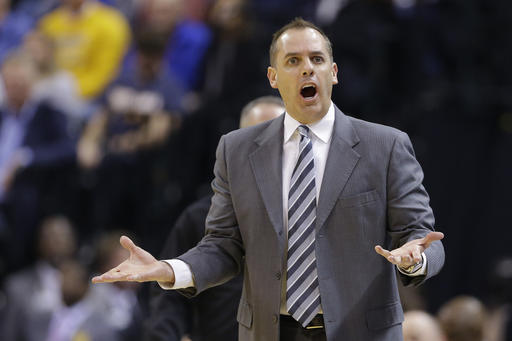 Happy Friday, everyone! This evening figures to be "lit," as the kids say, with two huge Game 3's coming up from Atlanta and Oklahoma City this evening. However, most teams in the league have already moved on and the last team to get eliminated from the first round has also decided it won't bring back their head coach. It's peak NBA time with great games on every night and lots of news to digest.
Larry Bird surprised everyone on Thursday morning when he dropped the news that head coach Frank Vogel wouldn't have his contract renewed by the team. There had been whispers that Bird had not yet decided on Vogel's faith but on Thursday, he did. Sean Highkin and myself discuss how the whole thing went down and the impact Vogel becoming a coaching free agent will have on the coaching job market. The Bulls vs. Blazers network has set a team out to scout locations in Indianapolis just in case Mark Jackson gets the job. A new show may be on its way. Oh yeah, and the playoffs.
[soundcloud url="https://api.soundcloud.com/tracks/262655868″ params="auto_play=false&hide_related=false&show_comments=true&show_user=true&show_reposts=false&visual=true" width="100%" height="450″ iframe="true" /]
We recapped that crazy end to Game 2 of the Spurs-Thunder and the great effort the Blazers gave in Game 2 of their series against the defending champs. I don't think Portland is getting swept.
We also looked to the North where Kyle Lowry has put together one of the worst shooting performances in league history and it's pretty incredible to see. We also finally get an update on the very complicated situation between Chris Bosh and the Miami Heat.