Gerald Henderson and Anderson Varejao ejected from Game 1 of Blazers-Warriors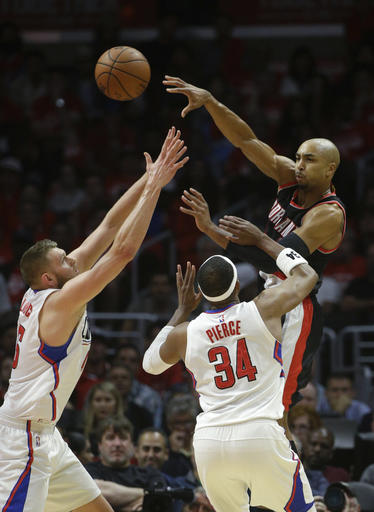 Portland Trail Blazers guard Gerald Henderson and Golden State Warriors center Anderson Varejao were both ejected in the third quarter of Game 1 of their Western Conference semifinal best-of-seven series. They were both assessed double-technicals at two different times in the third quarter, which were sparked after an altercation in the lane. As you can see, Henderson bumped Varejao in the paint, which is a common sight in the regular season, let alone the playoffs when games are more physical. Then Varejao leg whipped Henderson and Henderson took a major issue with it, because somebody could have gotten hurt.
https://vine.co/v/ixaiOaqpOiT/embed
After a lengthy review, Henderson and Varejao were assessed double technicals. Henderson and Varejao were both talking to each other while Henderson was on the court and Varejao was on the bench in the final minutes of the third quarter before getting assessed double technicals again. Henderson was sent from the game and Varejao was sent off like a hockey goon by the rowdy Warriors crowd.
The result of the first review wasn't ideal but the second double technical was even worse. After essentially letting the leg whip go, they punished two players during the playoffs for talking trash to each other. It's a double-standard and it's also extremely weak.
The Warriors have dominated the Blazers in all aspects of the game throughout Game 1 and currently lead 99-78 with 10:32 left in the fourth quarter.