Bulls vs. Blazers NBA Podcast: Is Steve Kerr Crying Jordan-Proof?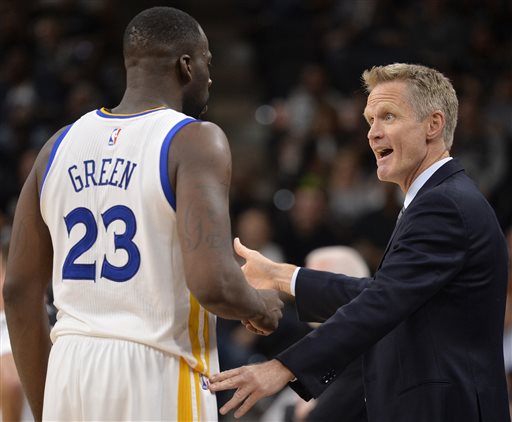 Congratulations, Steve Kerr, you are the first person in world history to develop immunity to the internet's Crying Jordan phenomenon. The Warriors are immortal after winning their 72nd game of the season, joining the 1995-1996 Chicago Bulls as the only teams to win that many games in NBA history. Kerr, of course, was on that '96 Bulls team along with stars Michael Jordan, Scottie Pippen, Dennis Rodman and Toni Kukoc. The Warriors have a chance to go one better on Wednesday against the Memphis Grizzlies.
Sean and I discussed the general greatness of the Warriors, their place in history and how special it was for all of us to get to see them in this era. Although the Bulls will have an argument as the greatest team of all time if the Warriors lose Wednesday, the Warriors were so much more everyone's team because it happened in the league pass/basketball twitter/vine era.
[soundcloud url="https://api.soundcloud.com/tracks/258394352″ params="auto_play=false&hide_related=false&show_comments=true&show_user=true&show_reposts=false&visual=true" width="100%" height="450″ iframe="true" /]
We also discussed the potential Warriors-Spurs playoff match-up that everyone wants to see. What have we learned? Have we learned anything? Other than knowing the Spurs desperately need Boris Diaw in this match-up, which most smart basketball fans knew, I'm not sure we learned anything new about this match-up. What is Popovich going to do with Tim Duncan?
Sean is also coming to Portland for the playoffs because the Chicago Bulls suck! The Bulls were eliminated from the playoffs yesterday and we will have some live podcasts during the playoffs, covering the Blazers' series on the ground and the rest of the playoffs from here. Getting eliminated from the playoffs while also no longer having the only claim to "The Greatest Team of All-Time," talk about a double-whammy for Bulls fans.
I also made the case for Karl-Anthony Towns for All-NBA even though I ultimately didn't keep him on. He'll have the next 15 years or so. We also talked about the latest news on the Network.
Witness the Crying Jordan forcefield for yourself from @rbanksYVR on twitter who sent this to us.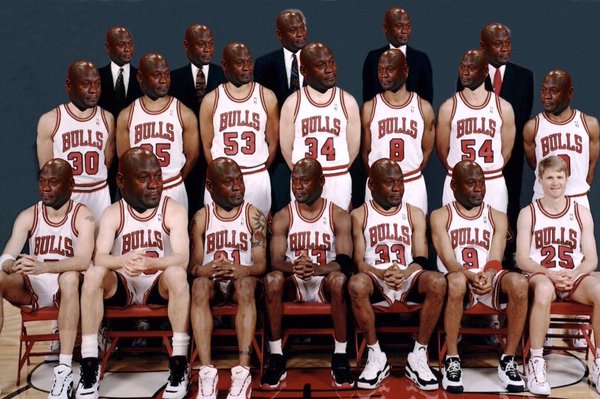 As always you can follow the Bulls vs. Blazers NBA Podcast on Soundcloud, iTunes, or Stitcher Radio. Leave us a five star review.