Chris Paul withdraws from USA Basketball consideration for Rio 2016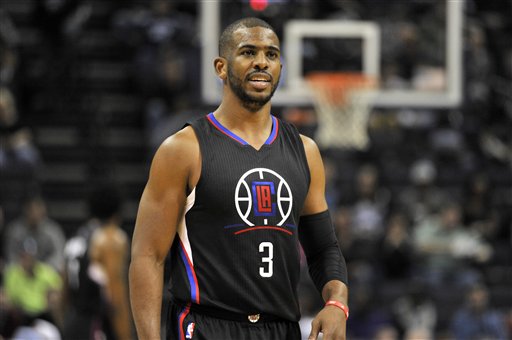 Los Angeles Clippers guard Chris Paul has withdrawn himself from consideration for Team USA ahead of the 2016 Olympics in Rio De Janiero, Brazil this summer. Paul was a member of both the 2008 and 2012 Gold Medal teams for USA Basketball and told Lee Jenkins of Sports Illustrated that he would not participate for Team USA this summer. As many people have noted, this improves the chances for Blazers guard Damian Lillard to make the team.
Lillard was a late add to the player pool for the U.S. Olympic team after declining previous invites. Team director for USA Basketball Sean Ford made the trip to Portland to recruit Lillard, so it shows that they do take his candidacy and participation seriously.
Of course, there will be other guards who are going to compete for a spot on Team USA. It would appear that players like Golden State's Stephen Curry, Klay Thompson, Oklahoma City's Russell Westbrook, Toronto's DeMar DeRozan and Cleveland's Kyrie Irving are all locks due to past participation. Houston's James Harden has also completed on for the national team. USA Basketball famously values equity in the program.  But Lillard believes he will be given a real chance and Paul withdrawing from the process improves those chances even a little bit.
.