"Jail Blazers" documentary not being produced by ESPN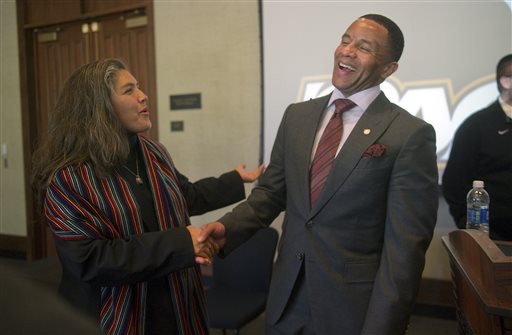 Yesterday we reported on the news that former Trail Blazers guard Damon Stoudamire told 1080 AM The Fan's "Dirt and Sprague" that they had a movie in production about the "Jail Blazers." Stoudamire responded to the hosts questions about a "30 for 30" on the team. And while it's still clear that there will be a movie about the team, we have to clarify one thing: it is not being made by ESPN.
After reaching out to ESPN, a spokesperson for the network told The Columbian that the network "does not have a film in the works on this topic."
After listening through the audio a second time, it becomes clear that Stoudamire tried to avoid saying who was producing it. But since "30 for 30" has essentially become shorthand for all sports documentaries, it's easy to get confused and I apologize for the lack of clarity. However, now we do know that the documentary won't be made by ESPN.
UPDATE: 1080 is reporting that HBO is producing the "Jail Blazers" documentary.
So if not ESPN, who could it be? It doesn't seem like a Fox Sports 1 project, but maybe? NBA Entertainment? HBO Sports? VICE? Distributed via mailing list like Louis C.K.?
The only thing that matters is who they will be able to get. Stoudamire told "Dirt and Sprague" that "everyone that you will want to hear from will be heard."