The Scouting Report: at Los Angeles Clippers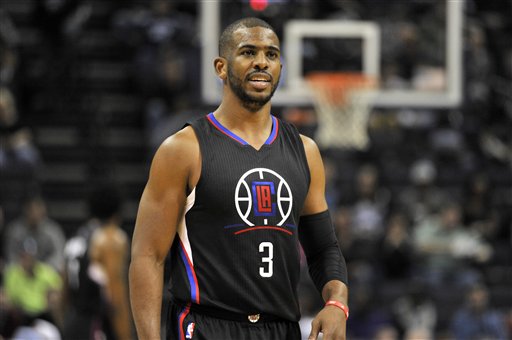 Projected starting line-up: Chris Paul, JJ Redick, Paul Pierce, Luc Mbah a Moute, DeAndre Jordan
Injuries: Blake Griffin (quad, hand)
The Los Angeles Clippers are still in the top half of the Western Conference thanks, in large part, to the brilliance of Chris Paul. Steph Curry may be the league's best and Russell Westbrook the league's most entertaining, but Paul has put together another stellar season in which he's helped his team be one of the best in the league.
They've been without Blake Griffin for most of the season after he suffered a quad injury and then when he punched out his friend and team attendant, Matias Testi. However, Griffin is still not ready for game action because of the quad injury which occurred first. He will still have to serve a four game suspension before he is able to play and the Clippers are running out of games to make sure they have him come playoff time.
The Blazers have played the Clippers once this season without Griffin and that game was also the infamous CJ McCollum roster fiasco which kept him off the active roster due to a clerical error. The Clippers went on to an 11-point win but as the Blazers were without McCollum and so obviously flustered by learning they would be without their second-best players moments before playing, it's hard to put too much into that game.
Thursday's game should be better thanks to the fact the Blazers will have their two best players. Although the Blazers have struggled as of late, they are a better team today than they were when they played on January 6 when Lillard was just coming back from plantar fasciitis.
Outside of Paul, the Blazers will be concerned with the shooting ability and movement of JJ Redick. Redick is having an amazing season shooting the ball from 3 at a 48.5 percent clip. If he keeps this up through the end of the season, he will be one of three players all time to finish with 48, 48, 88.
The Clippers have lost three straight games, including Wednesday's loss to the Warriors. Chris Paul shot poorly but CJ McCollum didn't have a night to remember on Wednesday either. If both guys balance out, this should be a good game. And if Portland has any hope of trying to catch the Grizzlies who are 5th in the West, stealing this game would be a good place to start.