Damon Stoudamire reveals "Jail Blazers" 30 for 30 in the works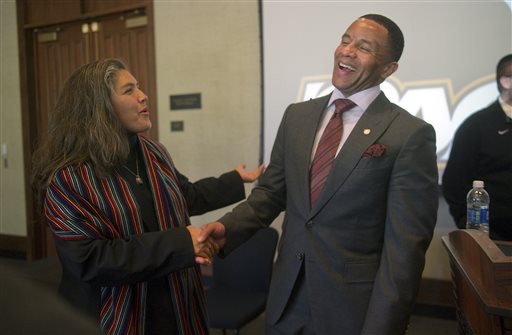 After becoming the head coach at University of the Pacific, Damon Stoudamire has been making the media rounds. Wednesday on 1080 AM in Portland's "Dirt and Sprague," hosted by Andy Johnson and Brandon Sprague, the Portland native and key member of successful Blazers teams in the late 90's and early 2000's revealed that the long-awaited ESPN "30 for 30" on the "Jail Blazers" is in the works.
UPDATE 3/24/16: After reaching out to ESPN, The Columbian has learned that the documentary that Stoudamire described during the radio interview will not be produced by ESPN. It sounds clear that a documentary is in the works, but it will not be a "30 for 30," a name which has become synonymous with all kinds of sports documentaries. According to 1080 The Fan, the documentary will be made by HBO.
From Damon Stoudamire on our show just now – The 30/30 Portland has longed wanted on the Jailblazers is currently being made.

— Dirt & Sprague (@DirtAndSprague) March 23, 2016
Audio from the interview is up on 1080 The Fan's website.
The Blazers teams of the 2000's and late 90's had their good times along with their bad times, but were one of the more memorable teams in the league for things that happened off the floor. The closest we've come to a comprehensive account was a blog post allegedly from Bonzi Wells but was quickly dismissed as a fake.
They were pretty well-reported on at the time but the Blazers are one of those teams that stands out over time, got a shout-out in a "Chappelle's Show" skit and is a perfect subject for a "30 for 30." Rasheed Wallace is a notoriously tough interview to get and the toughest part in the past appeared to have been getting everyone to agree to do it. Stoudamire added that "everyone you will want to hear from will be heard."
Given the history of "30 for 30's" and the comments from Stoudamire, expectations will be high.