Blazers F Cliff Alexander and G Luis Montero discuss D-League stint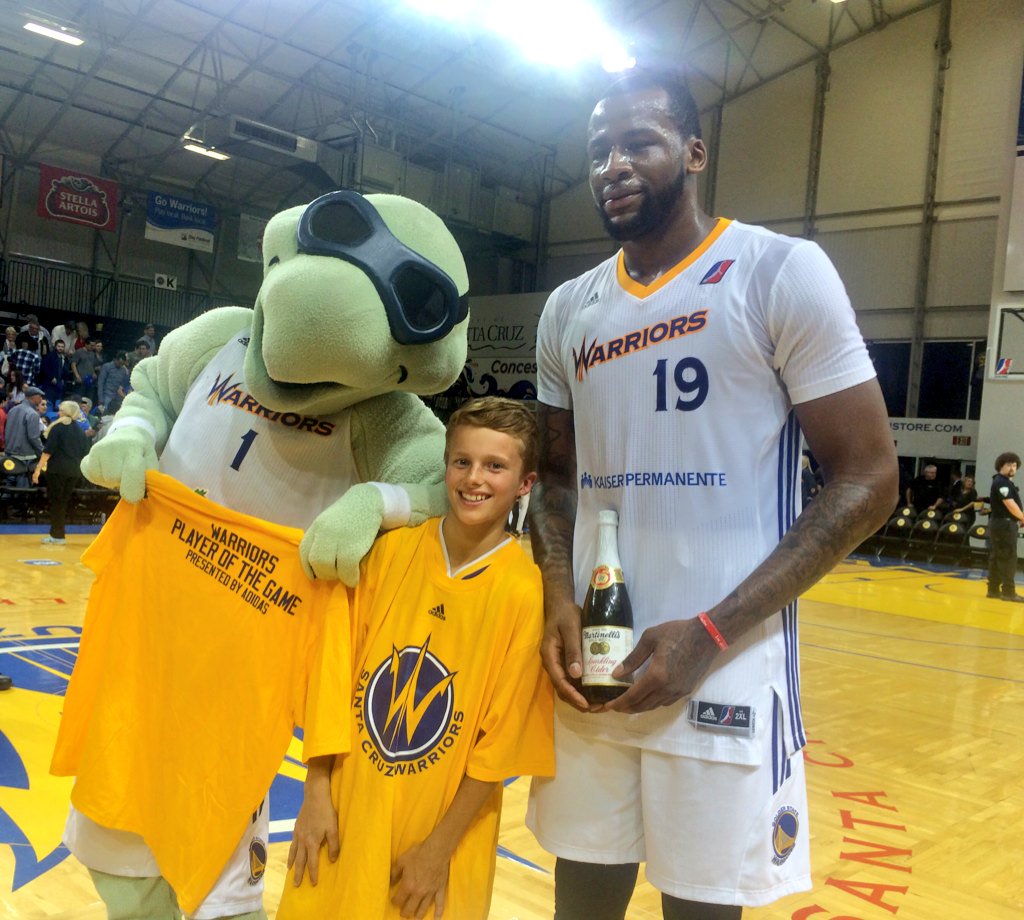 Cliff Alexander and Luis Montero haven't seen much game time on the floor for the Portland Trail Blazers but they finally got a chance to put all of their practice work into games with in the D-League. Alexander and Montero, who've been joined at the hip and on the inactive list as undrafted rookies for most of the year, returned from a four-game stint with the Santa Cruz Warriors and were with the Blazers during practice on Tuesday.
Both gave off a sense of relief that they had gotten the opportunity to finally get loose.
"I feel good," Montero said of his performance. "I got some playing time, play against good players, they compete every time. They're trying to be here. It was really fun."
Alexander, as evidenced by the photos above, also had a pretty good stint and finally saw all the work he put in three hours before games paid off.
"It paid off a lot," Alexander said. "Playing one on ones, two on twos before every game and actually playing in a real game it felt really good, it paid off a lot."
"I showed everybody my game and I know what I can do and I showed everybody what I could do," Montero said.
Statistically they had some pretty good numbers.
Alexander started all four games and logged 27 minutes per contest while averaging 15 points and 7.25 rebounds. He had a rebound-rate of 14.4 and a true-shooting percentage of 55.4% thanks to solid numbers from the field and a passable 71.4% from the free-throw line. Montero started as well, averaging 28 minutes per game and scoring 16.5 points per game. He had a true-shooting percentage of 53.2% and shot 38.5% from long-range. He made plays, handing out 3.75 assists per game but had almost as many mistakes, averaging three turnovers per game.
But they also had a lot of fun together, often sharing the court and even connecting for a few baskets.
"Of course, that's my son," Montero said of playing together with Alexander. "Gotta be fun with him. He played next to me and we played really good."
"Yeah he threw a few lobs to me. They weren't there half the time but we working on it, alright. He fed me on the post. I kicked it back out to them. I think we played really well."
If you want another perspective on their D-League performance, I talked to Santa Cruz Warriors broadcaster Kevin Danna about their performance and also found some highlights so you can see how they played for yourself.