VIDEO: Pelicans F Anthony Davis leaves game vs. Blazers with knee injury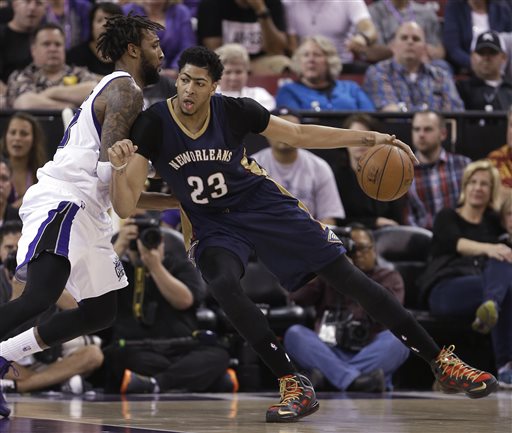 New Orleans Pelicans star forward Anthony Davis suffered a left knee injury in Friday's game against the Portland Trail Blazers in New Orleans. Davis scored 19 points in the first half of the game but did not come out to start the second half for the Pelicans and was replaced by Ryan Anderson in the starting line-up.
The Blazers broadcast crew may have found where the injury occurred in the first half.
https://vine.co/v/idewF0dvjp5/embed
It doesn't look good and even if it's not serious, it's in the Pelicans' best interest to take the cautious approach with any injury to their present and future. They've ruled him doubtful to return Friday.
The Blazers had a 93-81 lead over the Pelicans after three quarters.