Bulls vs. Blazers NBA Podcast: Head of the table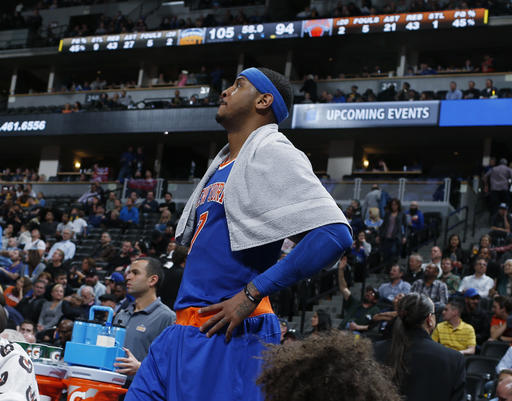 Welcome everybody to a mid-week episode of the Bulls vs. Blazers NBA Podcast. We are getting ever so close to the playoffs! Only five more weeks until the greatest time of the year. However, we still have a lot to cover across both conferences and on the wide variety of reality shows on the Bulls vs. Blazers Network. We used Portland's most recent home win as a jumping off point to talk about the tough decisions they will face in the offseason with restricted free agents Allen Crabbe, Meyers Leonard and Moe Harkless.
At the 18:20 mark of the podcast we discuss the latest developments on The Real Lakers of New York and Carmelo Anthony's desire to be at the "head of the table" in free agent negotiations. At the 26:00 mark we discussed the latest reports suggesting that Kevin Durant will leave Oklahoma City if the Thunder don't make the NBA Finals and potential destinations if he does leave. Spoiler: don't forget about Miami. And speaking of Miami, could LeBron really leave again? We discuss from the 41 minute mark to close in our latest installment of "Keeping Up With the Kavs."
[soundcloud url="https://api.soundcloud.com/tracks/251085376″ params="auto_play=false&hide_related=false&show_comments=true&show_user=true&show_reposts=false&visual=true" width="100%" height="450″ iframe="true" /]
As always you can follow the Bulls vs. Blazers NBA Podcast on Soundcloud, iTunes, or Stitcher Radio.