Blazers assign Cliff Alexander, Luis Montero to D-League's Santa Cruz Warriors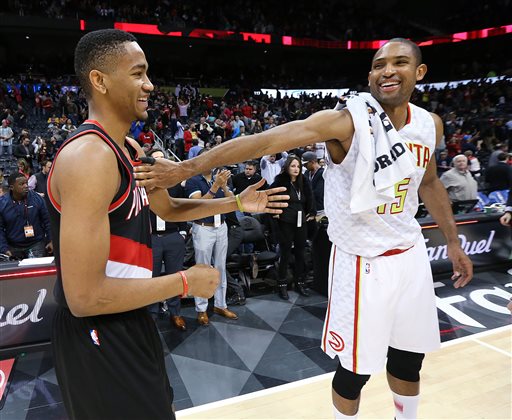 The Portland Trail Blazers have assigned rookies Luis Montero and Cliff Alexander to the Santa Cruz Warriors of the NBA D-League. The team announced the move on Thursday evening as the team arrived in the Bay Area for Friday's game between the Blazers and Warriors at Oracle Arena.
The team announced that the two players who have been on the team's inactive list for most of the season will be available for Santa Cruz's game on Saturday against the Los Angeles D-Fenders.
Montero and Alexander have seen very little court time all season, but the Blazers are still intrigued to see what they have in them as evidenced by the move to keep them after the trade deadline instead of holding on to Tim Frazier. But the Blazers are expected to be without them when they take on the Orlando Magic on Saturday.
Montero is averaging 1.9 points on 38.5 percent shooting and 20 percent on 3-pointers, 0.3 rebounds, 0.1 assists and 3.3 minutes in seven appearances this season. Alexander has also appeared in just seven games this season, averaging 1.4 points on 50 percent shooting and 0.9 rebounds and 4.4 minutes per game. 
It will be interesting to see how much time they will get on the court and what they do with it after a year working on their games in complete obscurity.