Bulls vs. Blazers NBA Podcast: When The West Was Fun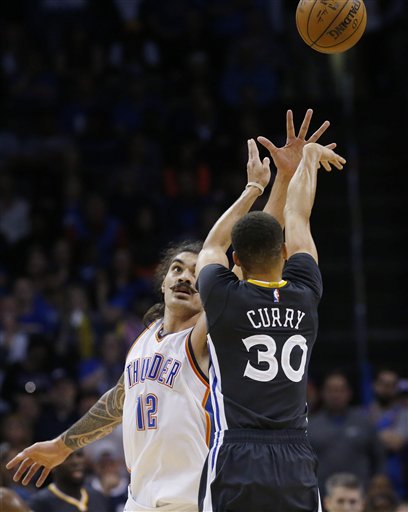 Only 48 hours ago, the Bulls and Blazers actually met on the court. And while Sean Highkin (from Bleacher Report and NBC's Pro Basketball Talk) was in attendance for the namesake of this podcast, just like everybody we had to about the beautiful, epic Warriors-Thunder game on Saturday night. Remember when the West was like that almost every night?
Also: we discussed former Real Lakers of Los Angeles cast member Dwight Howard's firing of agent Dan Fegan, Andre Miller's move to the San Antonio Spurs and we discussed a potential Cavaliers-Raptors series after Toronto's thrilling win against Cleveland over the weekend.
Towards the end of the podcast, we introduce a new concept, "The T.J. Maxx Player," which will be a key when we start talking about free-agency this summer.
[soundcloud url="https://api.soundcloud.com/tracks/249427742″ params="auto_play=false&hide_related=false&show_comments=true&show_user=true&show_reposts=false&visual=true" width="100%" height="450″ iframe="true" /]
As always you can follow the Bulls vs. Blazers NBA Podcast on Soundcloud, iTunes, or Stitcher Radio.